Motorsport fans get chance to experience the trip of a lifetime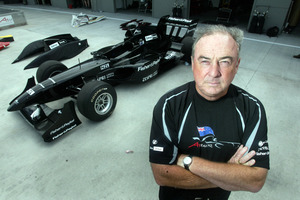 For the truly passionate fans of motorsport with a bit of the folding to spare, the ideal motor-racing trip has been put together.
Next year from May 22 to June 11 there's the opportunity for a select few to head across the Pacific and spend some time in the US sampling all manner of motorsport.
It's not often the chance crops up to pack your bags and head off to watch the Indianapolis 500, a Nascar race and a Formula One race - all in one hit.
In just three weeks you'll get to watch the Indy 500 at the world-famous Indianapolis Motor Speedway, shuttle across to the Dover Downs International Speedway for a bit of good-old-boy, door-banging racing. Finally, it's a short hop across the border just in time to have a gander at the Canadian F1 Grand Prix.
For those who like the idea of experiencing a bit of the local colour outside motorsport, the tour also offers a helicopter trip over Niagara Falls, vineyard visits, a boat cruise, and a Montreal City tour.
You couldn't really ask for a better guide and commentator in Bob McMurray, assisted by Michael Clark, who spent 30-plus years working with the McLaren Formula One team.
McMurray began at the race team when Bruce McLaren was still racing and building cars, and watched the company grow into what it is now. Along the way, McMurray saw the sport change, owners and drivers come and go and more shenanigans than you can poke a stick at.
He was also heavily involved in putting together Black Beauty for Team NZ's A1 GP bid.
You can only imagine some of the stories you might be able to coax out of him around the bar late at night.
Clark, on the other hand, is more of a numbers man. It's been reputed there's not an F1 stat he doesn't have at his finger tips, as well as a warehouse of trivia about various motor racing classes.
For more information, go to eventtraveloffice.co.nz.