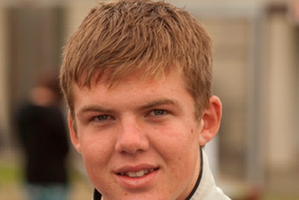 Nick Cassidy continued the tradition of recent Toyota Racing Series champions by impressing in a recent European open-wheel testing session.
The 18-year-old New Zealander was in Jerez, Spain, with Status Grand Prix in the first post-season test as part of his prize for winning the TRS championship.
Cassidy had been in Europe earlier this year contesting the Eurocup Formula Renault 2.0, and, after a bright start, his campaign was cut short by mitigating circumstances.
He was seventh fastest and second best newcomer in the first morning's session of GP3 testing - the only fully-dry session of the two days. After struggling in the afternoon's wet session, Cassidy improved to third and fifth fastest the following day.
"The first morning was my first time in an open-wheel car since July, so I was quite happy with my performance," says Cassidy. "The Pirelli P Zero tyres only have a very narrow peak-performance window, so I still need to learn to maximise that.
"In the afternoon we had a couple of problems but, in the rain, we were really fast, so I'm quite pleased with how I went in both wet and dry."