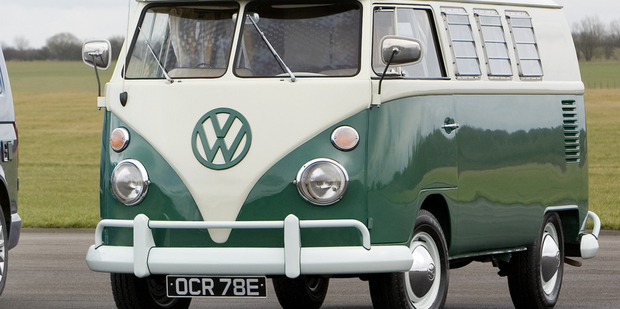 When you're driving around New Zealand roads this summer and you spot a VW Kombi van, give it a wave - it's now a dying breed.
The German carmaker has announced it will cease production of the much-loved van, driven by many Kiwis around Europe on their OE, by the end of next year.
Car and Driver magazine has reported that the final examples of the Kombi will be built at Volkswagen of Brazil's Sao Bernardo del Campo factory at the end of 2013.
The end of production sees the Kombi lasting a 63-year lifespan, after production began in Germany in 1950.
Volkswagen has sold the Kombi in Brazil since 1957 and the current iteration is based on phase 2 of the T2 model that was built in Germany between 1967 and 1979.
The end of Kombi production comes after stricter safety standards were introduced in Brazil requiring any new vehicles sold after January 1, 2014, to be fitted with dual front airbags and anti-lock brakes.
The current Brazilian-spec Kombi features a very prominent grille after VW switched from the traditional air-cooled rear engine to a water-cooled 1.4-litre engine a few years ago.
Volkswagen considered a Kombi replacement on a number of occasions. The Microbus concept that debuted at the 2001 Detroit auto show was a possible successor, but that never made it to production, while the Bulli concept at the 2011 Geneva motor show was a contender.
Car and Driver reported that the head of Volkswagen Brazil, Thomas Schmall, said the Bulli was more of a design exercise and is no longer a priority for Volkswagen, but the company is still keen to fill the gap in that segment to cater to "cost-conscious business owners".