Or: what non-petrolheads need to know about torque.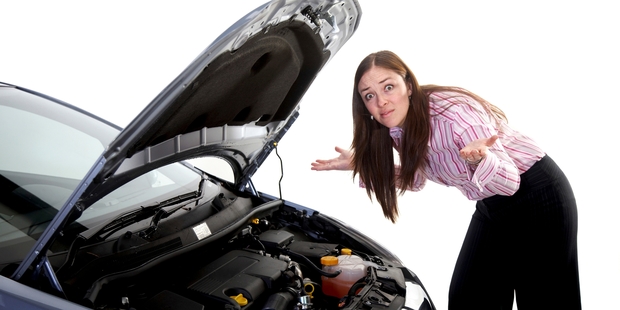 So, what is a Newton-metre and where do I find it?
You're car shopping, and you open a specification sheet and find the FarStar de Luxe has seven electro-grommets while the Limited Elite has nine. What the heck's that all about?
For anyone not versed in automotive terminology, trying to make sense of a car's spec sheet can be more daunting than translating a page of Urdu. So let's make it easier.
First, there are no electro-grommets; we just made that up.
The specifications, usually found in a brochure, online, or as a separate document, reveal a lot of useful stuff about a car. But they only supply part of the picture. It's more important to drive the car; if you hate it, the specs suddenly become unimportant.
The engine: how many cylinders? More doesn't necessarily mean extra power and performance these days, but a big V8 is probably working more lazily than a small, high-revving four cylinder engine so may last longer.
An engine's size is described by its cubic capacity, in litres (such a 1.3 litres) or in cubic centimetres (1300cc).
Small cars are roughly in the 1.0 to 1.6 litre range; mid-sizers 1.6 to 2.5 litres and large cars, 3.0 and above.
Smaller engines usually, but not always, provide better fuel economy, These figures will be shown in the specifications as the number of litres consumed per 100km. Don't think you'll actually achieve these figures, but they're useful for comparison purposes.
The specs will say whether the engine is turbocharged or, less likely, supercharged. These devices aren't just for hoons. They're part and parcel of small petrol and diesel engines, contributing to power, torque and flexibility. They're good, but one more thing to go wrong.
Engine power is expressed in kilowatts (kW) at a particular engine speed (rpm); 150kW in a small car will make it a real scorcher. The same output in a big, heavy, full sizer, not so much.
Perhaps more important than power is torque, expressed in Newton-metres (Nm). Torque is a measurement of the twisting force that comes off the crankshaft. The higher the number the better, particularly when it's also delivered at lower rpm, because it's a sign of a flexible engine. Diesels are usually better at delivering flexible torque, but some modern turbo petrols do just as well. Put it this way: torque gets you going; kilowatts (or horsepower for the pre-metric) keep you going.
If you're concerned about the car's impact on our planet, check the CO2 output, expressed in grammes per kilometre (g/km). The lower the number the better, but most consider an engine with an output of around 170 to be reasonably "green".
Engine specs will also have figures for things like bore and stroke, compression ratio and alternator output. If you need to know these, you know too much to be reading a primer like this.
Transmissions: the more gears the better because at one end you'll have a nice low gear for getting under way, at the other end, a really tall ratio for economical and relaxed cruising. Six speeds are now common and eight and even nine-speeds are appearing on automatics. The disadvantage of ratio-rich manuals is that you may find you're forever changing gear in town.
Some spec sheets give each gear ratio and the final drive ratio, which is how much more the drive is reduced as it finds its way through the differential gearing. The differential varies the drive to each wheel, so the car can corner without scrubbing and jerking.
Check the turning circle, expressed in metres. If you drive mainly in town a tight turning circle is good. For long-distance cruising it's less important. Anything between nine and 10m is a nice tight circle and, yes, shorter cars usually are better.
Also look at turns of the steering wheel, lock to lock. That indicates the car's responsiveness to steering input. A figure of 2.5 turns is sports car territory; anything over four turns is a bit dreary.
Most dimensions figures reveal no more than you can see by looking at the vehicle. If it's a big sedan, it'll have a long wheelbase; a sports car will have a short wheelbase. Longer-wheelbase vehicles may ride and handle better and be superior for towing. Wheelbase is the distance between the centres of the front and rear wheels. The overall length may be much longer. The bits of the body sticking out fore and aft of the wheelbase are known as overhang. The less overhang the better, but don't get hung up on it.
Track is the distance between the centre of the wheels on the same axles. A wide track, relative to wheelbase, indicates good stability.
Check the capacity of the fuel tank (in litres); you don't want to be forever filling up.
Be careful comparing boot capacities, because manufacturers use more than one method; take your own measurements or eyeball it.
Most cars have some sort of independent suspension front and rear and although there are many variations on the theme, most are at least adequate. Independent suspension is one of the reasons for the good ride and handling of today's cars.
Some SUVs and most utes have independent suspension only on the front. Most utes have old-style leaf springs on the back; that's no biggie, they're good for lcarrying loads and are robust.
If you're looking for a vehicle to carry heavy loads regularly, people or stuff, look for the gross weight and minus from it the kerb (or unladen) weight. The remaining figure is the payload. Four big blokes can test the payload of some cars.
Glad to have helped.