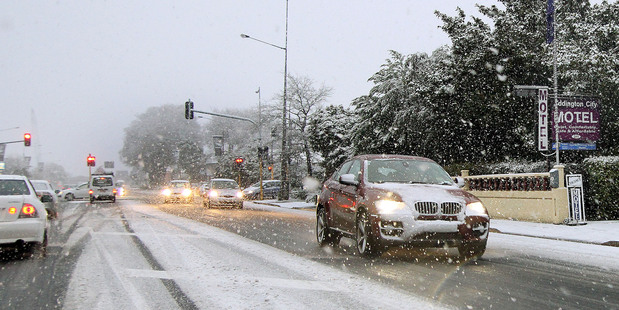 Oh great, it's gumboot season again, and we all know winter isn't exactly the most fun time to be on the roads. Kids and cats are said to be at their worst when it rains, but I reckon Kiwi drivers sink to even greater depths.
Road users - particularly in our cities - go five kinds of stupid when the black clouds start to threaten. Every bad driving habit that our badly-trained road users have inherited comes to the fore, and even getting home after work becomes an automotive assault course.
Most of it comes down to impatience - people who think that they've got more right to get home quickly than anyone else. But this arrogant lane-swapping approach doesn't achieve anything other than slow down the general flow of traffic.
The other issue is simple courtesy. How often do you let someone in to the flow of traffic and don't even get a wave of thanks or at least some sort of acknowledgement? This arrogance behind the wheel only contributes to the "all about me" attitude that is progressively making New Zealand a worse place to drive.
Add to these frustrations freezing temperatures, wet roads, foggy windscreens and stuffed-up sinuses, and it all gets a bit feral.
But it's not all dangerous and horrible - on the bright side, the chill brings with it some four-wheeled fun. This week it was Fielddays - always a polar blast as farmers hit town to spend their hard-earned money on new gear, clever technology and more than a few new vehicles.
Then next week is Rally New Zealand - what used to be an annual gravelfest but is now shared year-about with our transtasman cousins. See next Wednesday's Driven for a solid preview of what's coming up, a bit of history and some chats with drivers and teams.
Another week or two and it's ski season. One of my mates from the deep south reckons the most fun you can have in winter is sitting with a nice warm cuppa and watching the city slickers trying to fit chains to their shiny SUVs.