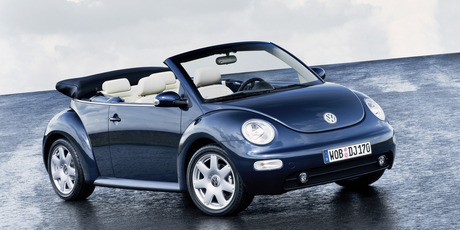 The dilemma:
As the last of her children moves out of home, Kathleen has decided she no longer needs a family "taxi" and it's time to buy a car she wants.
"I'm keen on buying a car that is fun instead of functional, and maybe even a two-seater so my adult kids don't try to get lifts with me or want me to help them move flats," said Kathleen.
"And for the first time, I can afford a luxury, though used, European car rather than something I know will get trashed by the kids."
Her budget is $20,000 and, apart from a "newish" car, her preferences also run to classics like MGBs.
We're suggesting that unless Kathleen has spare cash, spare time and spare space in a garage, a classic car is best saved for another day.
We've narrowed it down to a practical BMW, a sporty Mini and a VW Beetle to make her heart sing.
The budget:
$20,000
The shortlist:
BMW 1 Series
There are some great options available, with low mileage and lower fuel consumption than some sportier second-hand BMWs like the 3 Series M Sport. We've seen a 2006 118i in Kathleen's price range that is New Zealand-new and, as it is a five-door, there is still room for her and her gal pals to pile in for weekends away. Just don't tell the kids.
Mini Cooper
If you're after a small European car that has a sporty feel, you can't go past a Mini Cooper. For her budget, Kathleen could get a second-generation Mini with an economic 1.6-litre engine - so she won't have to spend too much at the pump and instead have cash to spend on a nice bottle of wine.
VW Beetle cabriolet
Nothing says freedom like a convertible. Add to that an iconic-looking car and you have yourself a midlife crisis distraction! With a 2-litre engine, it will be thirstier that the other options, but just imagine the roof off and heading out of town - sans the kids - for weekends.
Driven recommends
The choices are enough to make us want to kick our teens out of home. The BMW is luxurious, while the Mini is fun. But for us, it'll have to be the Beetle cabrio - and you don't have to worry about the kids whinging in the back seat to put the roof up because it's too windy.
By Phil Hanson