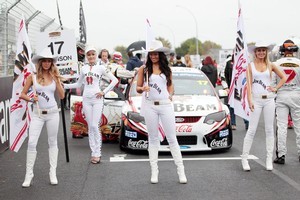 The line between computers and everyday items gets more blurred every day. Kitchen appliances, for example, are gaining the processing power of computers.
All you need at the office to cook dinner at home is an oven and a smartphone. Run the bath from the car? Smartphone. Warm up the house from the rugby at Eden Park? Smartphone. Turn on the lounge lights from the gym? Smartphone.
But with the convenience of the digital age comes security risks.
A smartphone in the wrong hands could quickly sabotage the roast dinner, overflow the bath, freeze the house, turn off the lights.
Intelligent devices are as vulnerable to attack as computers.
Take cars, for example. United States security company iSec Partners has been able to unlock doors and start engines by sending special text messages to a car's anti-theft system.
The US Department of Transportation was so alarmed at the breach of security that it is seeking a firewall of sorts.
It has asked the security industry to help to develop a road map to build "motor vehicle safeguards against cyber-security threats and ensure the reliability and safety of automotive electronic control systems".
The security industry is trying to address such threats as they appear. But it's like trying to plug 12 holes in a paddle pool with 10 fingers.
The real answer, say experts, is to change the internet protocols themselves and introduce unequivocal authentication.
Computer scientist Vinton Cerf, recognised as one of the fathers of the internet for his work in creating the TCP/IP stack used to build the internet's infrastructure, is on record as saying that one of the things he wished he had done differently was authentication.