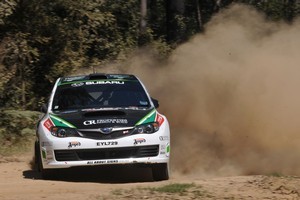 Kiwi rally driver Hayden Paddon is leading the PWRC category in Rally Australia by nearly a minute.
If the rising star from Geraldine wins his class in the event, he will be the only New Zealander in history to win a rally championship on the world stage.
After five stages he is ninth overall, with PWRC rival Polish driver Michael Kosciuszko 55.6s behind.
Following last night's super special stage at Coffs Harbour he said "Not worried about the championship, just pedal to the floor".
Keep and eye on Paddon's progress stage-by-stage here.
- NZ HERALD STAFF