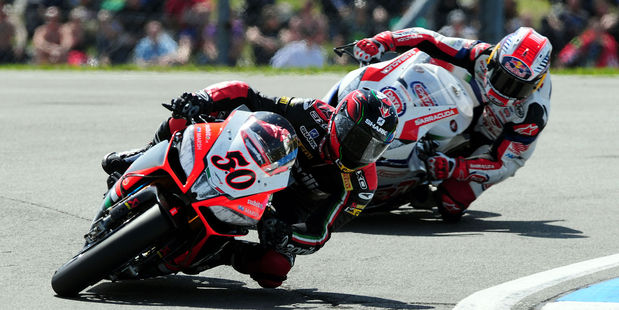 A motorbike shop in Auckland has been told to refund a customer for the full cost of his specialist Italian-made bike after it took three months to complete a repair.
Coromandel man Campbell McLaren travelled to Auckland in April last year to buy a new Aprilia motorcycle from Red Baron for $8,445.
McLaren had ridden the bike for about 2,600 km when its engine seized in late December, while still under manufacturer's warranty.
He took it back to Red Baron a week later to be repaired but when the shop had still not fixed his bike by the end of March, he asked for a full refund.
Red Baron refused and so McLaren took his case to the Motor Vehicles Disputes Tribunal of New Zealand.
Bruce Pollard, the director of Red Baron, argued that because Aprilia bikes were produced only in small numbers, bringing parts in from Italy could be a lengthy process.
He said total sales of Aprilia motorcycles in New Zealand were only 82 last year.
It was not unusual for there to be up to six weeks delay in getting motorcycle parts, even from the major manufacturers, Pollard told the tribunal.
For that reason, he claimed McLaren was not entitled to reject the motorcycle.
The Tribunal disagreed and said in its determination that Red Baron had failed to repair McLaren's motorcycle within a reasonable time.
"The Tribunal thinks, on balance, that Mr McLaren rejected the motorcycle within a reasonable time of the date of supply having regard to the fact that the motorcycle was new when it was supplied to him, had only been ridden 2,678kms, and was first returned to Red Baron to be repaired on 11 January 2013."
McLaren was entitled to reject the motorcycle and was entitled to a full refund of his purchase price of $8,445, the tribunal said.
Red Baron finally repaired the bike on April 8, three months after it was brought in.