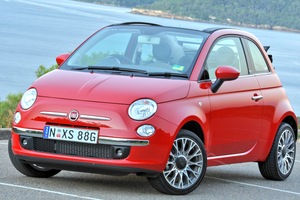 A dire month saw European new car sales slump 10 per cent in March and put the industry on course for its worst performance in 20 years, says the European Automobile Manufacturers Association.
The market buckled under record unemployment throughout the eurozone as sales sank for the 18th month in a row. Germany took the biggest hit, with sales down 17 per cent last month.
The association's figures showed that almost all major car-makers have suffered a downturn in new-car registrations, with French group PSA Peugeot Citroen reporting the greatest slump of 16 per cent.
Sales in Germany - Europe's largest new-car market - fell by 17.1 per cent compared with the same month last year.
However, certain regions showed more positive results. Britain posted an annual increase of 5.9 per cent over the 2012 calendar year and a first-quarter increase in 2013 of 7.4 per cent.
A handful of other carmakers have avoided the downward trend. Mercedes-Benz returned a rise of 0.6 per cent, while Korean brand Kia enjoyed a 3.7 per cent improvement. British marque Jaguar came in on top with a 21.2 per cent increase.