Online sites proving a hit with music-loving under-30s glued to their phones, tablets and computers, who can tailor content to suit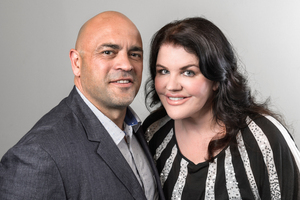 Internet radio platforms are battling for New Zealanders' loyalty - with one company using their high-profile hosts in online content to lure users.
Akin to online shopping for music and entertainment, e-radio is the newest form of streaming that aggregates content so users can listen to playlists - or "stations" - of their favourite genres and artists, create their own station or have one built for them based on their preferences.
Web radio has been around almost as long as the internet but its latest and most well known evolutions, with names such as Pandora, Spotify Radio, Rdio and iHeartRadio, have only been officially available in New Zealand since 2012.
Apple's iTunesRadio is not predicted to launch here until later this year but the concept is growing in popularity as more Kiwis sign up with services upping the stakes with competitive deals.
Data from the World Internet Project New Zealand showed 45 per cent of more than 2000 respondents used e-radio last year, whereas only 37 per cent tuned into traditional radio stations.
Pandora is one of the most well known free platforms and, along with user-pays Rdio, has been available here since 2012. Free music streaming service Spotify, which also offers Spotify Radio, was finally launched in May and followed by more recent phenomenon iHeartRadio, known for its local content and free concerts, in July.
The recent additions have upped the ante for New Zealanders, who now have a range of options for music and entertainment - often for free.
Technology commentator Ben Gracewood said there was no clear leader emerging from the pack.
"There are some fantastic options out there but there hasn't been a real shout out of who's going to win in that space," he said. "It's a bit of a battleground at the moment with what's happening and it will be interesting to see if there will be a big winner or if there even needs to be."
Mr Gracewood had subscribed to a number of the services and paid about $30 a month for premium access.
"In a way it's good because there's nothing stopping you using them all - they work pretty well together."
Run by US media giant Clear Channel Broadcasting, which owns half of New Zealand's The Radio Network (APN News and Media, publishers of the Herald owns the other 50 per cent), iHeartRadio has had a very high profile start here, mainly thanks to a free Lorde concert. It has committed high-profile ZM hosts Polly Gillespie and Grant Kereama to front an online-only show, said chief executive Jane Hastings.
"The media landscape has changed. People want to be in control and they also want to be able to mine and segment content and that's what iHeart does for radio," she said.
Currently iHeartRadio was the only platform offering New Zealand radio stations, though only those in the TRN stable, and already had two online-only stations.
The Polly and Grant Show would create content available for access at any time and for audience outside the show's usual demographic, Ms Hastings said. "When you're comparing it to Spotify and Pandora that's where one of the major differences is - they are not actually hiring talent to create that type of content."
Gillespie said there was a lot of change in store for listeners.
"Before, we were doing things aimed only at the ZM audience. Now I am going to be doing all kinds of interviews with people from all genres and I am really excited about that.
"I appreciate how important the digital era is ... and how it's very much like 'If I want to listen to your show I want to listen to it now'. So the opportunity to do a show that people can listen to anywhere in the world just instantly is kind of cool."
Ms Hastings said iHeartRadio was a way to keep up with audiences, especially those under 30, who were constantly fixed to their phone, tablet or computer screen.
The new platform had improved listening across all TRN products as it mapped user activity to give insights that could drive the traditional radio format, she said.
It was also another option for advertisers, with most programmes making users pay to get ad-free content.