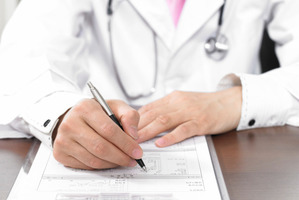 Workforce predictions are haphazard at the best of time but doctors take the cake. As we report today, northern health boards have been extensively recruiting overseas this year as they normally do, while an unusual number of their existing staff have decided to stay put.
The result: students at the Auckland School of Medicine are just weeks from finishing university and only one in three will find a place in an Auckland hospital. The rest have been placed elsewhere in New Zealand, which is hardly a calamity for them but it shows how suddenly things can change.
It was only a fortnight ago that health workforce planners realised so few young doctors were moving on to specialist training that they had places for only 50 new graduates rather than the usual 140. Meanwhile, the doctors they have recruited from the UK and Ireland, are taking up their contracts.
After years of a doctor shortage, there is a surfeit. Where previously one in four New Zealand-trained doctors would disappear overseas, the loss is only one in 20 now.
How often do we hear of this in the professions? Schools are desperately short of teachers some years, trainees are desperately short of jobs a few years later. Partly it reflects the health of the economy. When times are good, people are more inclined to change jobs, which opens opportunities for those coming into the workforce. When times are tough, people dare not give up the job they have, contributing to the shortage for those without one.
But this sudden glut of doctors does not fit the pattern. The New Zealand economy is relatively strong at present, projected to expand by 3 per cent next year. That is better than most of the countries that normally lure many of our young doctors away. They are staying, and doctors in those countries are keen to come here. None of this was predicted by the health workforce planners and they have recruited foreign doctors they do not need.
Now, looking ahead, they tell us there is no longer a doctor shortage and the ratio of foreign doctors will start to reflect this in coming years. That statement does nothing to suggest they have learned a lesson this year. They are again assuming present conditions will prevail. Planning is not a matter of extending the present, it means anticipating how and when conditions are likely to change.
Workforce planners who fail to look beyond the present and make reasonable forecasts of change can do great harm to the lives of school leavers looking to them for direction in a career.
The planners' job has probably been made harder in recent years by lack of a recent census. Schools, health boards and other public services rely on a regular count to keep track of population changes and trends of social need. The 2011 census was postponed after Christchurch's earthquake and figures gathered this year already give the lie to some population figures extrapolated from the trends in 2006.
Some branches of the public service always struggle to attract sufficient recruits. Mental health services are chronically short of qualified professionals. But others, such as educational psychological services, could surely attract all the trainees they need. If the education system is unable to meet its own needs, it is no wonder workforce planning generally is so often wide of the mark.
Three years ago, Health Workforce NZ was set up to iron out the gaps in supply and demand. The recruitment of foreign doctors this year would not have happened if the agency was doing its job.