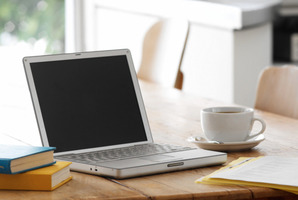 Television New Zealand is helping Kiwis turn their back on the home PC.
The broadcaster has been on the forefront of what is called "catch-up TV" in commercial Australasian TV.
It has drawn people to watch OnDemand TV shows on their home computers. Now TVNZ has produced apps so they can be watched on Samsung smart TVs (with online access) before the end of the year. TVNZ OnDemand will also be on the growing array of smart mobile devices including iPads and other tablets next year. All media are moving into mobile, but the new initiative extends TVNZ's lead in video-rich content ahead of other broadcasters.
TVNZ will be the first commercial broadcaster in Australasia to deliver OnDemand on tablets and phones. And the expansion is part of TVNZ's strategy to make its content available on every screen - not just the TV.
But development for OnDemand is part of a focus on distribution that has drawn critics in the production industry who say resources have been diverted away from content.
General Manager of Digital Media, Tom Cotter and the acting head of digital media, Thor Bayer, said the new services were being monetised with additional opportunities for advertisers to target ads attached to video clips. They said there had been exponential growth in smartphones and tablets and 44 per cent of New Zealanders have a smartphone.
New Zealand has a greater issue with bandwidth allocations than other countries, but that was diminishing.
According to the Mobile Life study from market research company TNS supplied by TVNZ, 10 per cent of people owned a tablet, a figure forecast to grow in the next six months.
The survey found 12 per cent of NZ smartphone owners streamed video at least once a day, increasing to 18 per cent for 16-29 year olds.
Forty-eight per cent of smartphone owners had downloaded an application for streaming video, and 56 per cent of 16-29 year olds, according to the study of 500 people aged 16-60 issued last year.
Cotter and Bayer said uptake of mobile video downloads was behind other countries.