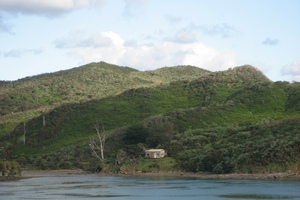 A father of three is missing, presumed drowned, after he was believed to have set a fishing net on a tidal flat at Hokianga Harbour last week.
The 48-year-old has not been seen since he went out to catch fish at Motukauri, on the northern side of the harbour, east of Kohukohu, about 3am last Tuesday.
Family and friends searched for him and found his net still set, about 10m into the harbour on the tidal flat.
The police search and rescue team was also called in and a spotter plane was sent up to try to find the man.
About 40 people are involved in the search, which is continuing today.
The man's partner said she wanted him back so his family could start grieving.
She said her partner, father of their boys aged 14 and 11, was in a great space in recent weeks after discovering his birth family and had met his 18-year-old son from another relationship for the first time recently.
"He'd just discovered seven brothers and sisters and all these aunties and uncles he never knew he had. All these really good things were happening ... we're going to continue to look for him until he's found," the woman said.
She said her partner was a hard-working man who was devoted to their two sons and would do anything for people.
A rahui has been placed on the area stretching from Rangi Pt to Motukaraka and will remain in place until he is found.
For more articles from this region, go to Northern Advocate