It has been two years since the explosion that trapped and killed the 29 workers in the Pike River Mine. The families reflect on the fight they wish they didn't have to have.
Latest NZH Video
A slightly sparser crowd than usual turned out for the Cadbury Jaffa Race today, after the event was postponed from its expected July date because of bad weather. / Otago Daily Times
Jacinda Ardern speaks at the 'Let's Talk to Labour' youth event.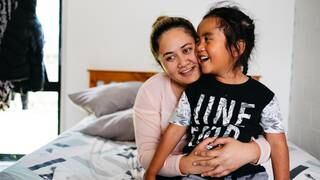 19 Aug, 2017 3:54pm
2 minutes to read
Exclusive: Compelling documentary challenges stereotypes around young mothers.