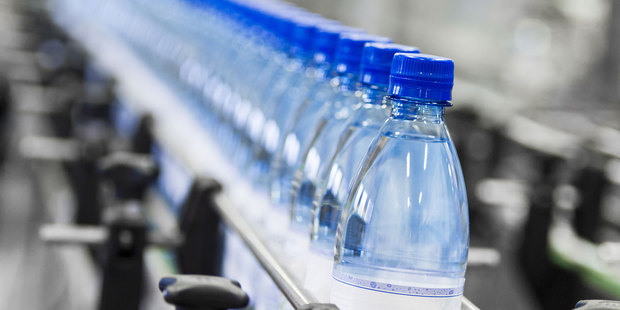 Maori cultural values are among reasons why an Auckland company has lost its bid to take thousands of cubic metres of water a day from Poroti Springs, near Whangarei.
Zodiac Holdings Limited wanted to take up to 2500 cubic metres of water daily between May and December each year, on top of an existing but as yet commercially unused consent to take 1000cu m a day.
The company wants to sell bottled water in Southeast Asia and China but needs twice its present allowable volume to make the business viable.
But the site's owners, Whatitiri hapu Te Uriroroi, have turned off the tap on the scheme by refusing Zodiac and Northland Regional Council permission to install a monitoring weir and water level recorder on Waipao Stream, downstream from the springs.
Independent commissioner Rob van Voorthuysen, who in declining Zodiac's application cited the impact on Maori cultural values, said it was generally accepted the Resource Management Act and Treaty of Waitangi issues were distinct regimes.
Despite various iwi objecting to the application because the site's groundwater was subject to a Treaty claim, it was "not a relevant consideration in this case" and "Treaty claims are not to impede legitimate RMA processes", Mr van Voorthuysen said.
His decision was instead based on the inability to monitor the remaining minimum flow.
There was a lack of evidence to show the suggested 40 litres per second continuation flow rate would be adequate to recognise and provide for "the cultural use of, and Maori interests and values in, the water emanating from the Poroti Springs and thereafter in the unnamed tributary of the Waipao Stream", said Mr van Voorthuysen's report, released yesterday.
He signalled the door may still be open if Zodiac could resolve "three quite narrow" key matters: finding a way to measure and monitor the remaining flow, gaining iwi permission to do so, and the impact on existing consent holder Maungatapere Water Co, a farm irrigation scheme. Other matters raised by submitters were of little weight or could be addressed by existing or amended conditions, Mr van Voorthuysen said.
The Poroti Springs, vested in local hapu by the Maori Land Court in 1895, is the site of bores Whangarei District Council formerly used for public supply.
Te Uriroroi say they accepted the use of the spring for a public water supply and local irrigation but the Zodiac take was purely commercial and flouted iwi ownership rights and their environmental guardianship role. The hapu had earlier called for all water applications to go on hold, following the Waitangi Tribunal's interim report on water rights.
On behalf of Kaitiaki Tuna Heke Aotearoa Trust and Environment River Patrol-Aotearoa, water quality campaigner Millan Ruka welcomed the commissioner's decision.
"We have a win here, at least for the time being," Mr Ruka said.
The decision can be appealed to the Environment Court for 15 working days.
For more articles from this region, go to Northern Advocate