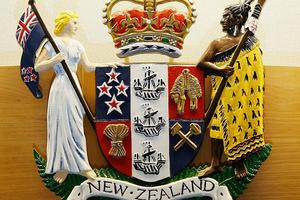 A West Coast's man claimed an incident in which he smashed another man's windscreen and rammed his car was a Maori problem and asked that it be dealt with by Maori.
But the request was declined by a Greymouth District Court judge who labelled the man's action criminal and the domain of his courtroom.
Tangi Morell Weepu, 50, of Arahua, had vacated a not guilty plea when admitting a charge of intentional damage arising from a big party at the Arahua Pa on November 11 and 12.
Weepu had argued with another man who decided to excuse himself from the row by going out to his car to have a sleep. Weepu followed and threw a bottle at the vehicle, smashing the windscreen before heading home.
About 6am, Weepu returned in an old van which he used to ram the other man's car. He then reversed about five metres before again ramming the other vehicle.
Lawyer George Linder said that Weepu wanted the Maori community to rule on the issue, but Judge David Saunders said it had been a criminal act which was the domain of the District Court.
He convicted Weepu and ordered him to attend a restorative justice conference before sentencing at a future date.