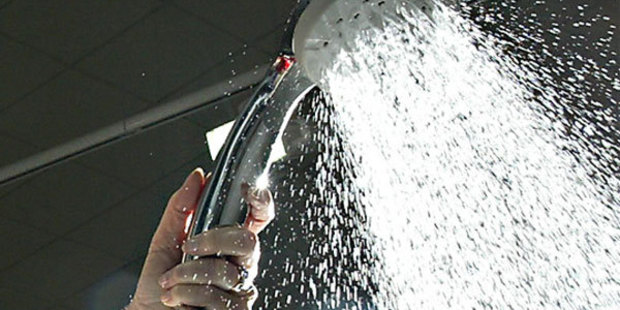 Methven, the tapware maker, confirmed a 21 per cent rise in first half earnings and said it was "cautiously optimistic" about the remainder of the year.
Net income rose to $2.8 million in the six months ended Sept. 30, from $2.3 million in the year earlier period, the Auckland-based company said in a statement, confirming figures it first flagged on Oct. 15. Sales fell 1.8 per cent to $49.4 million.
Methven is betting an improved performance in the first half will continue for the remainder of the year, following a drop in profit last year. The purchase of its Chinese manufacturing operation will weigh on New Zealand earnings this year, amid improving returns from the UK and Australia, the company said today.
"In the face of tough economic condition in recent years, the business has proven resilient," chairman Phil Lough and chief executive Rick Fala said in a joint statement. "Rigorous cost control measures have secured our earnings as we've weathered the worst of these conditions, and while these measures will continue, the key focus moving forward will be revenue growth through innovative products and marketing activities.
"We are pleased with the turnaround and are cautiously optimistic that the first half's improved performance can be sustained."
First half sales in New Zealand rose 4 per cent to $18.4 million while earnings before interest, tax, depreciation, amortisation and one-time items rose 4 per cent to $4.4 million.
In Australia, sales rose 4 per cent to A$17.1 million amid "difficult trading conditions" while earnings fell 5 per cent to A$1.6 million as the company spent $200,000 more on marketing.
In the UK, overall revenue slipped 3 per cent to 6 million pounds on lower export sales to the Middle East and South Africa while domestic sales rose 4 per cent. The unit posted earnings of 197,000 pounds, a turnaround from a loss of 184,000 pounds in the year earlier period as costs fell 17 per cent.
In the latest period, Methven spent $348,000 related to its agreement to buy its Chinese manufacturer.
Methven's net debt, which jumped 48 per cent to $17.2 million last year because of higher stock levels in Australia, fell 25 per cent to $14.4 million as of Sept. 30, compared with the same period a year earlier.
The company will pay a 5 cent dividend on Dec. 31, up from 4.5 cents a year earlier.
Methven shares slipped 0.7 per cent to $1.47, crimping their gain so far this year to 8 per cent.