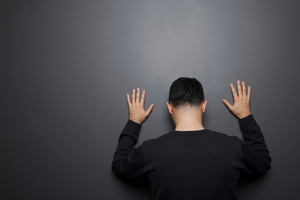 An intellectually impaired man was mistreated by caregivers at a respite facility, highlighting "multiple failings" in his care.
The 21-year-old, known as Mr A, was pushed and pulled out of a chair and given a 'time out' for coughing, and on other occasions his epilepsy medication was not administered properly.
Health and Disability Commissioner Anthony Hill found the facility had failed the man and breached the Code of Health and Disability Services Consumers' Rights in several respects.
Mr A was described as vulnerable in Mr Hill's report, with the mental understanding of a 5-year-old. He also had difficulty in communicating, and needed help taking medication to help control his severe epilepsy.
While he normally lived at home with his family, Mr A began spending five nights a month at an NZCare Group facility from June 2008. However, his mother was concerned about the care he received from May 2010 to September 2011.
During this time one community support worker, Mr C, pushed Mr A's hand to his mouth when he did not cover it while coughing. When Mr A tried to pull his hand away, Mr C pulled him of his chair and pushed him into his room for time out.
The incident was not reported, and a fellow care worker, Ms E, who witnessed the incident also failed to report it.
Mr A's mother told the commission that, following the incident, her son often mentioned Mr C's name and said that he did not want to return to the facility. On other occasions a support worker, Ms D, did not give him his medication.
In his ruling Mr Hill said the facility had failed Mr A in a number of areas, including staff training and medication management.
He recommended the facility and the two care workers make written apologies to the young man and his family.
Mr Hill also said that while the care home had made a number of changes to improve staff training, that it should take additional steps to improve the services it provides to its clients.
NZCare Group director Peter Hausmann said he accepted the findings.
"We have apologised to the client and his family for the substandard support received at our respite service," he said.
"The safety and wellbeing of the people we support is paramount and in this circumstance we did not deliver the standard of support the client or family should expect.
"We take the issues raised in this complaint very seriously and have taken immediate and appropriate action."
He said the company takes responsibility for what happened and is "very sorry for any distress" Mr A and his family experienced.
- APNZ