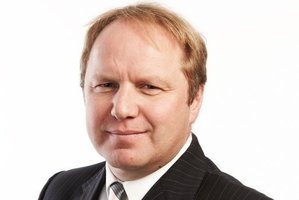 Pyne Gould Corp managing director George Kerr has found a buyer for its Perpetual wealth management businesses and will throw in the firm's stake in Australian research and management firm van Eyk Research.
Under the terms of the deal, van Eyk will acquire Perpetual Portfolio Management, Perpetual Asset Management and Perpetual Trust to create a wealth manager with A$25 million-plus in revenue. Pyne Gould will then sell its 38.2 per cent stake in van Eyk to interests led by London-based wealth management investor Andrew Barnes, the company said.
Barnes was previously managing director of Australian Wealth Management, which was floated on the ASX.
"Perpetual will become part of a pure transtasman wealth management business with a clear growth agenda and a highly experienced leadership team," Kerr said.
"PGC will now focus on its core investment and asset management business, which is Torchlight."
Van Eyk manages funds of $1.2 billion and provides research and data to about 8000 financial planners, according to Pyne Gould's annual report. Pyne Gould bought the van Eyk stake in 2010 for A$1.6 million, and has provided it three loans since the acquisition, the latest being a A$7.2 million advance on July 25.
The divestments are conditional on regulatory approval, Barnes completing due diligence of van Eyk and Pyne Gould board approval.
Shares in Pyne Gould last traded at 26c, a 30 per cent discount to the 37c a share price Kerr paid to take control via his Australasian Equity Partners No 1 LP vehicle.
Pyne Gould has previously signalled it plans to shift its domicile to Australia or London. BusinessDesk