Ant takes off overseas and bails on the Make My Movie team once again but this time manages to take a camera with him to talk to some people who just had the World Premieres of their less than $100,000 films at the world famous Fantastic Fest in Austin, USA.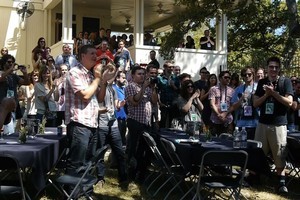 Movie buffs at the Fantastic Fest in Austin, Texas.
Watch webisode here.
View Make My Movie entries here, follow Make My Movie on Twitter here.