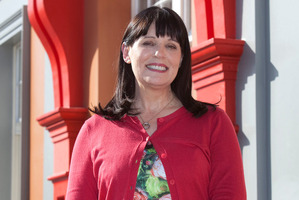 Hamilton's re-elected mayor Julie Hardaker says the city is now "back on track" after she inherited a financial mess in her first term.
The businesswoman and former lawyer regards the past three years as "working in the back room" to restore public confidence.
As well as cleaning up Hamilton's debt, Hardaker says she has worked to form a connection between the public and their council.
"Kiwis expect accessibility and want to be able to approach their council with concerns," she said.
"Often I've found when people do have concerns they are easily fixable so I established Mayor in the Square, public forums, live feeds from council meetings and I maintain a social media presence so I can stay in touch with the people I represent."
As mayor of a city with the second fastest growing population in New Zealand, Hardaker sees a prosperous future for Hamiltonians.
"Life is about change," she says. "I enjoy taking on new challenges and living in Hamilton myself, I care about the wellbeing of the city."