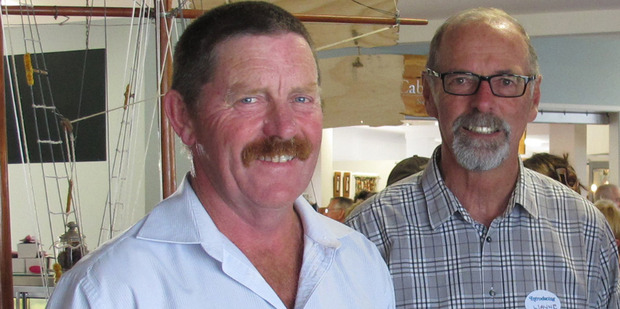 The Far North District Council will not ask one of its councillors to resign if he is declared bankrupt later this month.
However, Councillor Steven McNally has already quit as chairman of the council's audit and finance committee after accepting the position in August last year on a six-month trial basis.
McNally had warned the council in August that he may face bankruptcy proceedings and councillor Monty Knight will take over as chairman of the audit and finance committee.
FM Custodians, Fund Managers Auckland and Auckland Mortgage Trust were last week given permission to apply to have McNally bankrupted if he did not stump up with $800,000 by February 13.
The application was heard in the High Court at Whangarei after FM Custodians obtained a High Court judgement against McNally of $856,353 in June 2012.
McNally, a former director of McNally Valuation (2000), which went into liquidation in 2011, valued a property in the Bay of Islands before FM Custodians lent around 70 per cent of the valuation price to the new home owners.
A bankruptcy notice was served on McNally last year by FM Custodians, Fund Managers Auckland and Auckland Mortgage Trust after he could not pay $856,353.
The High Court at Whangarei last week declined his application to settle only $50,000 over five years before giving the creditors the go ahead with bankruptcy proceedings.
The creditors alleged McNally overvalued a property in the Bay of Islands for which they lent money but the new home owners could not keep up with the repayment.
Under the Local Government Act 2002, local authorities, when adopting a code of conduct, must consider whether or not they will require members to declare if they are bankrupt.
The council said in its code of conduct it believed bankruptcy did raise questions about the soundness of a person's financial management skills and his judgment in general. "The council therefore requires elected members who are declared bankrupt to notify the chief executive as soon as practicable after being declared bankrupt," the code says.
Council spokesman Richard Edmondson said McNally would not be asked to resign and councillors only have to resign automatically if they were convicted of a crime that carried a jail term of two years or more or if they ceased to be a parliamentary elector.
McNally represents the Bay of Islands/Whangaroa ward.
For more articles from this region, go to Northern Advocate