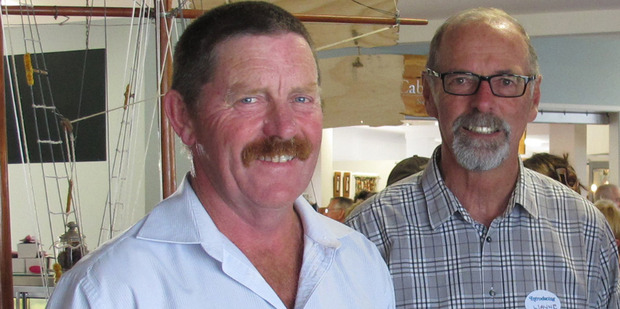 A Far North district councillor has just days to stump up more than $800,000 or face bankruptcy.
But Steven McNally told the High Court at Whangarei yesterday he could not afford the sum and that he faced being bankrupted by FM Custodians, Fund Managers Auckland and Auckland Mortgage Trust.
McNally, a former director of McNally Valuation (2000), which went into liquidation in 2011, valued a property in the Bay of Islands before FM Custodians lent around 70 per cent of the valuation price to the new home owners.
FM Custodians owns more than 75 per cent of the debt, while the rest is owned by Auckland Mortgage Trust and Fund Managers Auckland.
The home owners could not keep up with the repayments and the lenders lost money after the house was later sold at a lower price because the housing market was down.
FM Custodians alleged McNally overvalued the property and it obtained a High Court judgment against him of $856,353 in June 2012.
McNally argued he could afford to pay only $50,000 over five years but FM Custodians refused his offer and served a bankruptcy notice on him.
He did not apply to set aside the bankruptcy notice but his bid for the High Court to approve the terms of payment he proposed failed, with Associate Judge Roger Bell describing his application as a "loose proposal", devoid of details.
McNally told the court the trust wound up in May 2009 after writing off $10.9 million.
He said the loan for the Bay of Islands property was not good lending and that no regard was given to the flexibility of servicing the debt. He argued that his involvement was minor and he had not had any power to influence the lenders' decision.
FM Custodians' lawyer Luke Hawes-Gander said McNally's offer was rejected because it fell well short of the $856,353 he was ordered to pay.
Associate Judge Bell said the court's function was simply to approve and not to fix the payment. He said FM Custodians could not apply to have McNally bankrupted until after 10 working days from Tuesday.
Outside court, McNally called for an overhaul of the financial markets to protect parties simply caught up in wrong deals: "These guys [lenders] just want to see me washed up the beach."
McNally represents the Bay of Islands/Whangaroa ward.
For more articles from this region, go to Northern Advocate