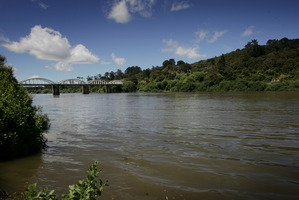 The Hamilton City Council is facing a $37,500 fine for a toxic spill that resulted in 90,000 litres of sludge being discharged into the Waikato River last year.
The council appeared at the Hamilton District Court yesterday in the latest turn in a long-running saga going back to July last year when partially treated human sewage spilled into the river from the Pukete wastewater treatment plant.
The spill was blamed on staff negligence and an overflow pipe being blocked by rags, hair and other inorganic waste. The sludge took up to two days to flush out into the sea.
The Waikato Regional Council laid charges against the city council in January this year.
Hamilton City Council lawyer Mark Hammond said the council was mindful of passing the bill from one group of taxpayers to another, many of whom paid rates to both entities.