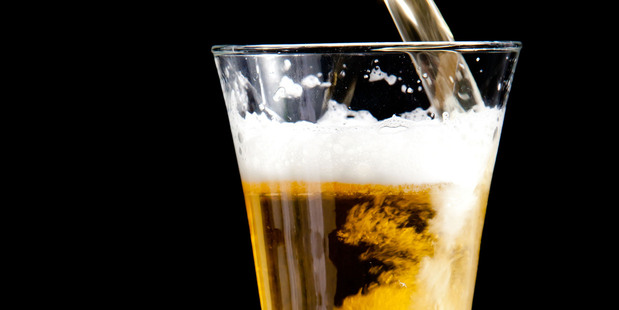 Tokyo-listed liquor giant Asahi has written more than $500 million off the carrying value of New Zealand's Independent Liquor, the brewing company it purchased for $1.5 billion in 2011.
The write down is disclosed in Melbourne-based Asahi Holdings Australia's financial statements for the year to December 2012, which also reveal Independent Liquor paid A$18 million ($20.6 million) for its September 3 acquisition of New Zealand bottle store chain The Mill.
The Papakura-based liquor firm, whose brands include the Boundary Road beer range and Woodstock Bourbon, opted not to disclose the purchase price for the discount retail chain, which operates around 35 liquor stores from Whangarei to Dunedin, when it announced the deal in May.
The price Asahi paid for Independent Liquor was described as "eye watering" by one industry source at the time of the acquisition.
But in February this year the Japanese company launched legal action against Independent Liquor's former private equity owners, Pacific Equity Partners (PEP) and Unitas Capital, alleging those firms provided false financial information during the sale process, causing Asahi to pay too much for the business.
PEP and Unitas rejected Asahi's claim, saying: "Asahi and its team of expert advisers were given full access to information and management during a three-month due diligence process."
Asahi Holdings Australia has written down the value of its alcoholic beverages units (Independent Liquor) by A$464 million ($532.8 million), according to the financial statements.
The company - which also owns the Charlie's and Phoenix beverage brands following a 2011 acquisition - reported a total loss of A$474.2 million ($544.3 million) for the year to December, compared with a A$77 million ($88.6 million) loss in the prior year.
Revenue was A$1.5 billion ($1.7 billion), up from A$976.4 million a year earlier.
Asahi also owns beverage maker Schweppes Australia, which it purchased off Cadbury for A$1.18 billion ($1.35 billion) in 2009.
Earlier this month PEP and Unitas won the first round of the court battle over the price they received for Independent Liquor. In the Federal Court of Australia, Justice Christopher Jessup upheld the private equity firms' claim that several thousand documents produced by law firm Clayton Utz, accounting firm PwC and investment bank UBS were privileged and would not be opened for Asahi to trawl through in its claim against them.