A marriage proposal at Fenway Park may have gone horribly wrong as a video board was used to pop the question but the woman apparently said no.
Baseball fans at the Red Sox's historic ballpark were treated to a surprise proposal during the middle of an inning on Sunday.
However, what was expected to be a joyful moment met with hooting and applause, quickly turned into confusion as the camera cut away and showed no loving embrace.
Although no video or pictures have surfaced of the Boston proposal gone supposedly awry, someone uploaded a brief video claiming to show the couple arguing as the cameraman awkwardly looks away.
Those at the stadium were quick to take to Twitter and speculate what could have happened between the pair, reported For The Win.
People at the game against the Chicago Cubs claim the crowd began chanting "she said no" and the man was wearing a button that said it was his first time on the iconic grounds.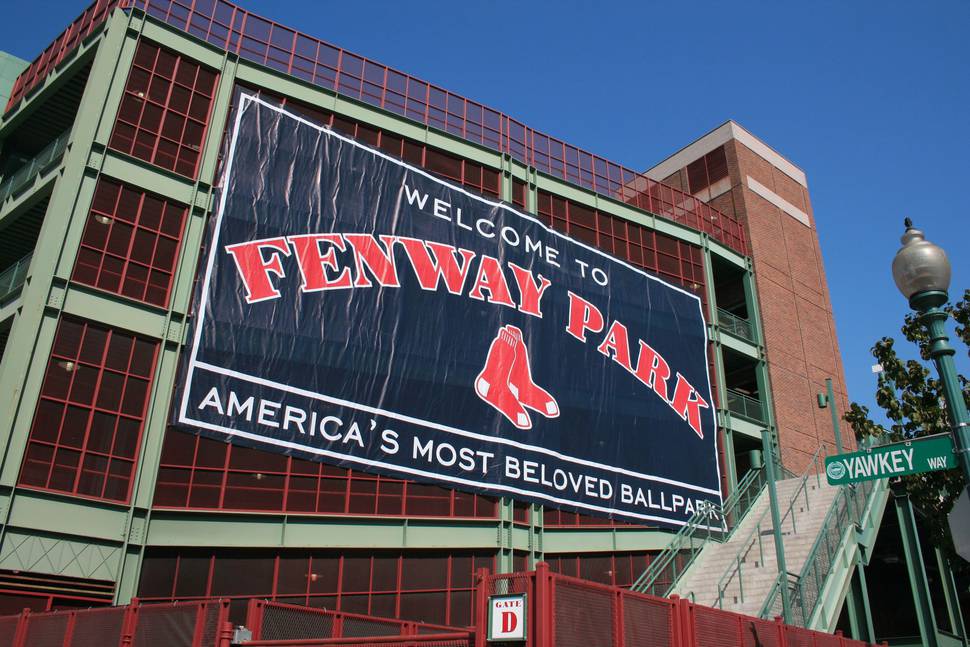 One user seemed to be familiar with the cost of arranging a proposal at Fenway and wrote that it costs around $400 to pop the question in front of thousands of people.
Most seemed astounded that she would turn down someone at the beloved stadium with someone declaring she will only say yes if her partner shells out the money to propose at Fenway.
I