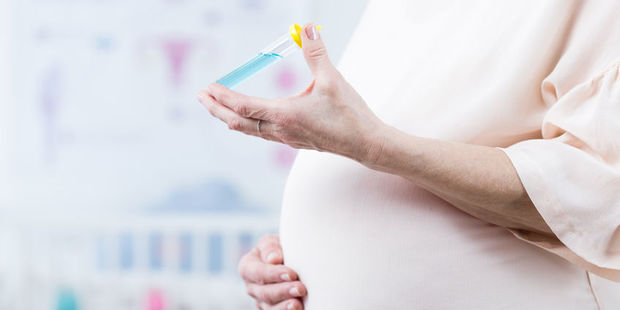 Britain's Newcastle University says its scientists have received a licence to create babies using DNA from three people to prevent women from passing on potentially fatal genetic diseases to their children - the first time such approval has been granted.
The license was granted by the country's fertility regulator, according to the university.
In December, British officials approved the "cautious use" of the techniques, which aim to fix problems linked to mitochondria, the energy-producing structures outside a cell's nucleus. Faulty mitochondria can result in conditions including muscular dystrophy and major organ failure.
"Mitochondria diseases can be devastating for families affected and this is a momentous day for patients," said Doug Turnbull, director of the research at Newcastle University. The university has said it is aiming to treat up to 25 patients a year.
To help women with mitochondria problems from passing them on to their children, scientists remove the nucleus DNA from the egg of a prospective mother and insert it into a donor egg from which the donor DNA has been removed.
This can happen before or after fertilisation.
The resulting embryo ends up with nucleus DNA from its parents but mitochondrial DNA from a donor. The DNA from the donor amounts to less than 1 per cent of the resulting embryo's genes.
- AP