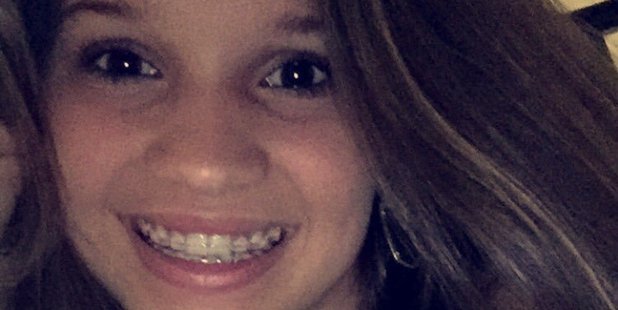 It's a shame this story is a few days late, as it would have been the perfect "the future is bright" yarn for International Women's Day.
The girl above is 16-year-old Reese Hebert, who lives in Houston and has a truly inspirational way of dealing with sleazy guys, according to news.com.au.
She told Buzzfeed that she was at home about to have a shower when a boy from her school - who she didn't realise had her phone number - texted her. He made the highly unoriginal hint that he'd like some nude pics.
She posted a screengrab of her perfect response on Twitter, and people loved it.
i knew this would come in handy one day pic.twitter.com/r0tlFBnEK3

— reese hebert (@reese_hebert) October 19, 2016
Girls everywhere posted photos of themselves in similar hats to show their solidarity.
When Buzzfeed asked her how she came to own the excellent hat, she had this to say: "I needed to spend $20 on Amazon Prime now and I was $3 short so I was just looking for something to get and I found the umbrella hat and I thought it was so funny so I got it and I thought I would never use it," she said.
@reese_hebert pic.twitter.com/iwAWtaNWWz

— Nakita (@shazzahotpink) November 3, 2016
@reese_hebert pic.twitter.com/Fw9rHc4BQR

— Savannah Sherwin (@savannahsherwin) November 3, 2016
It's not the first time she has cracked people up on Twitter. She posted this in October last year:
my life in one picture pic.twitter.com/BamPAY8Als

— reese hebert (@reese_hebert) October 11, 2016
The guy who sent the request for nude pics hasn't contacted her since.
Viva la ridiculous headwear. And teenage girls with a killer sense of humour.