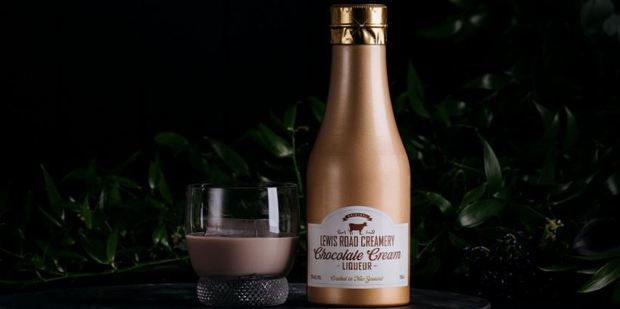 Chocolate liqueur is the latest fancy product out of the famed Lewis Road Creamery lab, but it's getting attention for all the wrong reasons.
The brand's "adults only" take on chocolate milk is proving tough to crack in to, causing a few casualties, as revealed by former TVNZ presenter turned radio host Alison Mau on Twitter.
Along with a picture of her bloodshed from attempting to open the bottle's lid, Mau tweeted: "*gore alert. Just stabbed myself trying to get into the overly complicated packaging of this little bugger."
*gore alert. Just stabbed myself trying to get into the overly complicated packaging of this little bugger. pic.twitter.com/FirEs3IjRd

— Alison Mau (@Alisonmau) March 1, 2017
Her tweet was reacted to by food writer Lauraine Jacobs who shared a snap of her own injury sustained in a bottle cap battle with the liqueur.
"You are not the only one," Jacobs wrote. "It caused me to have a major bleed and then a week later a small haematoma burst. Still recovering."
@Alisonmau See! pic.twitter.com/EQvntY2tQL

— Raindear (@LauraineJacobs) March 1, 2017
Karleen Edmonds also put the word out, asking if anyone else had had trouble trying to open the bottles.
Has anyone else had problems trying to open the @lewisrdcreamery liqueur?!!! @Alisonmau just stabbed herself trying #desperate

— Karleen Edmonds (@KarleenEdmonds) March 1, 2017
Twitter user Christopher Meek shared how much he wanted to try the new product, if only he could lift the lid.
Would love to comment in how Delicious the new #lewisroadcreamery Chocolate Cream Liqour is, but I can't get into the bottle. pic.twitter.com/AqwfOAcQWc

— Chris... (@christophermeek) February 25, 2017
Lewis Road responded to Mau by admitting the bottles are tough to get in to and promised they are "sorting this ASAP" with new caps due out next week.
@KarleenEdmonds @Alisonmau are adult-resistant too! We have a few raw palms ourselves. We're sorting this ASAP & new caps coming next week.

— Lewis Road Creamery (@lewisrdcreamery) March 1, 2017
While Mau later tweeted that the bottle remained unopened and she "should have gone with the Bailey's instead", Lewis Road also promised to send out fresh bottles to the presenter and her Twitter friends Jacobs and Edmonds.