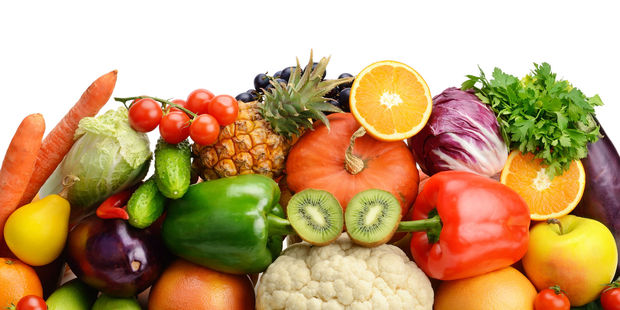 New advice that we should all be eating 10 portions of fruit and vegetables a day has sent social media users into meltdown reports the Daily Mail, with many branding the latest guidance "impossible".
Both healthy and unhealthy eaters are bemoaning the latest research by Imperial College London, which recommends doubling your five-a-day intake to 800 grams, or 10 80g portions.
Researchers claim upping daily intakes would prevent 7200 cancer deaths and almost 14,000 strokes every year.
But many are struggling to imagine how they could manage to eat the recommended quantities of fruit and vege everyday, with one even accusing the new advice of being a "vegan plot".
If I ate 10 portions of fruit and veg I wouldn't have room for meat or carbs. Vegan plot to recruit us all? https://t.co/3mQKnGZng2

— Vivienne Windle (@Vdweller) February 23, 2017
Many are seeing the lighter side, as some joke that they struggle to eat five portions of fruit and vegetables a month, let alone a year.
I count bread as a vegetable. #10aday #NationalToastDay

— Thomas Garrett (@ThomasG01095401) February 23, 2017
Beer is made from hops.
Hops are vegetables.
Vegetables count towards #10aday.
We're being told to drink more beer.
RESULT! https://t.co/SHlBpAhPrj

— Ant (@Ant_RTW) February 23, 2017
One asked if 10 portions of "bottled grapes" - aka wine - would count towards the target.
Surely these count towards my #10aday#goodvino #luckygirl
PS: Puillac 2008 is a delish drop pic.twitter.com/d8uL1mwxwu

— Laura (@lauraloveswines) February 23, 2017
The average UK intake of fruit and vegetables is four portions a day, with just a quarter of men aged 19 to 64 hitting the target, and 28 per cent of women.
Researchers found that the risk of dying prematurely could be cut by a third if people ate 10 portions a day of fruits and vegetables.
But despite the claimed rewards of eating so much fruit and vegetables, social media users were not quite convinced about the new target.
Today's recco on 10 portions of fruit & veg is surely unachievable - when the 5 a day message may have landed, but is barely met? #nutrition

— Carlie Wittred (@OneCarlie) February 23, 2017