The arrival of a thank you card from Kensington Palace is bound to excite any royal fan, but they may find themselves a little disappointed with their missive from William and Kate.
The couple send cards to well-wishers who write to them on special occasions, and while nobody expects a personalised response, the royal couple can't seem to come up with a different message for each new batch of cards.
Not only do they send the same "warmest thanks and best wishes" time after time, but the message on their cards is identical to that used by Prince Charles and Camilla.
MailOnline's etiquette expert William Hanson says that it might be time for the couple to reconsider their correspondence, especially as the Queen has always made sure fans get a different response each time they write.
The faux pas was revealed by an Instagram account Royal Letters, which shows that Kate and William have sent out the same response on no fewer than four separate occasions.
William Hanson told Femail: "There is a standard wording they will use for the thousands of letters they receive each week. They don't have the luxury of time to write a totally new response to everyone.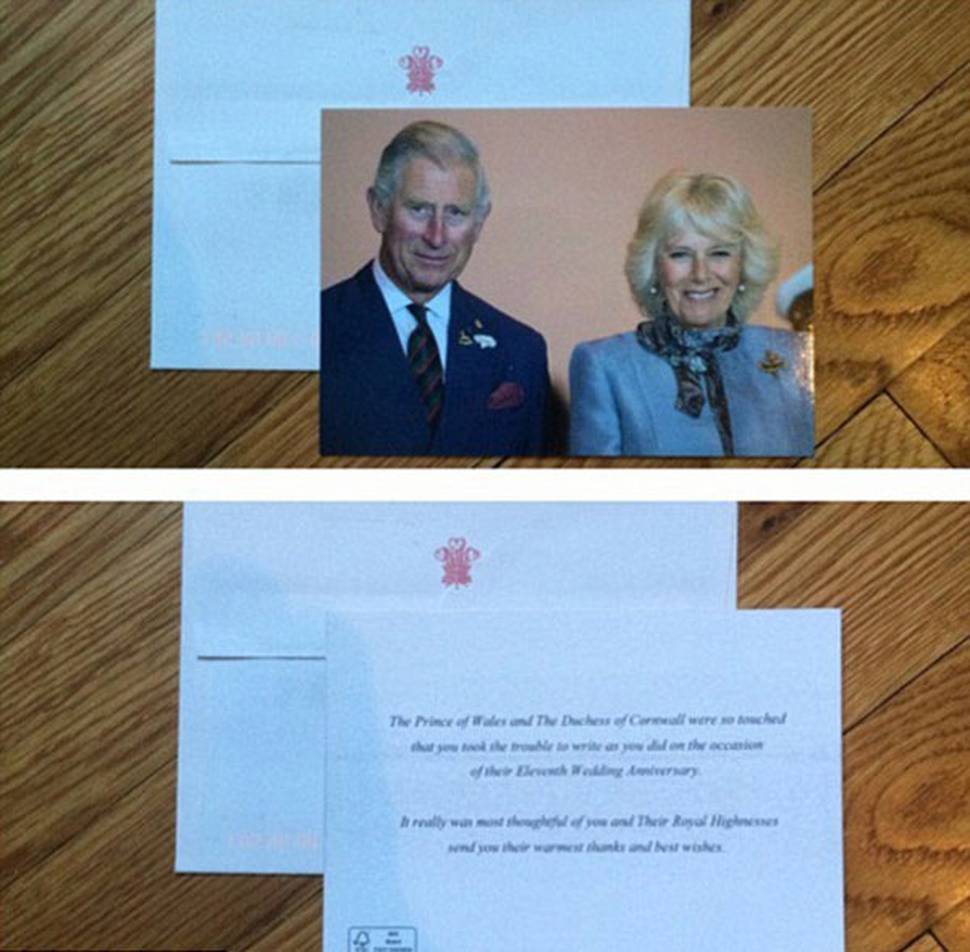 "However, it certainly used to be the practice with the Queen that if you wrote to Her Majesty a second time, you would receive a different reply.
"It would not be the same as the first one, because there would be a record kept.
"Her Majesty's ladies-in-waiting and correspondence team are very good at that."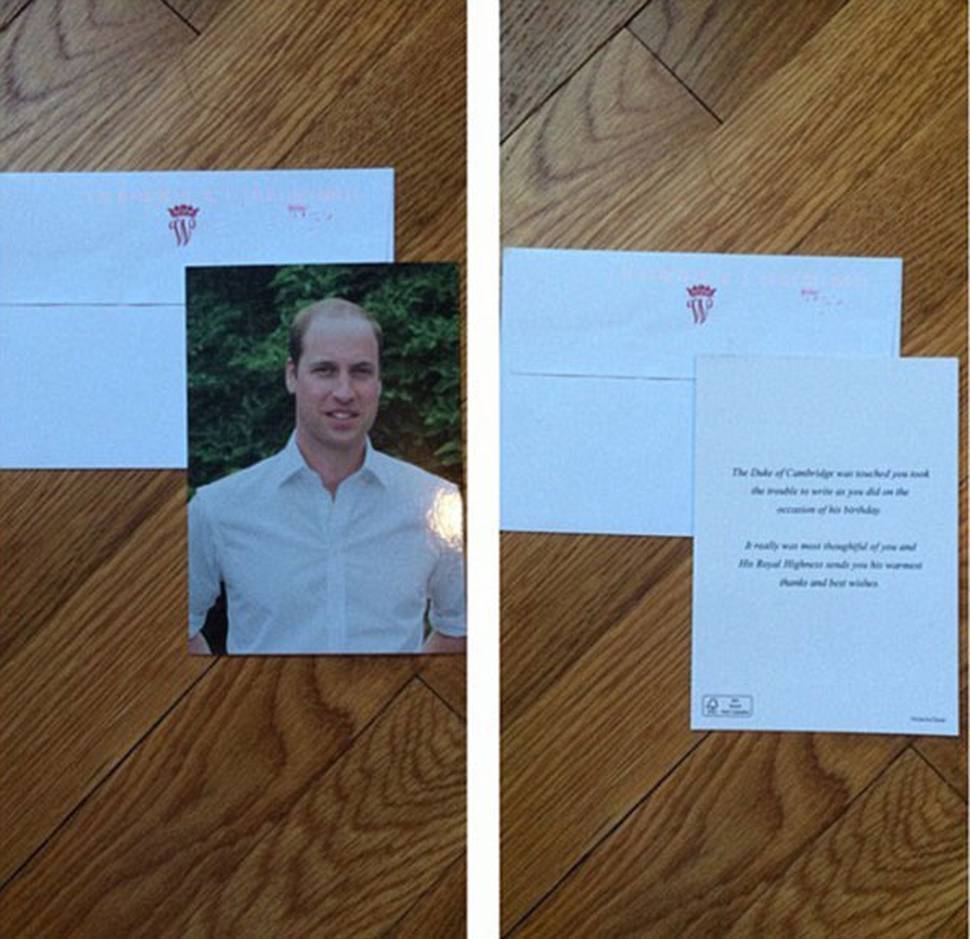 William suggests that varying their responses would be a way for the Cambridges to make their fans feel more special.
"I think to make people feel more valued that's why they should have a range of responses," he said.
He agrees that it may be a good idea to use a different response to that sent by Prince Charles and the Duchess of Cornwall, but says that royal fans may not have noticed.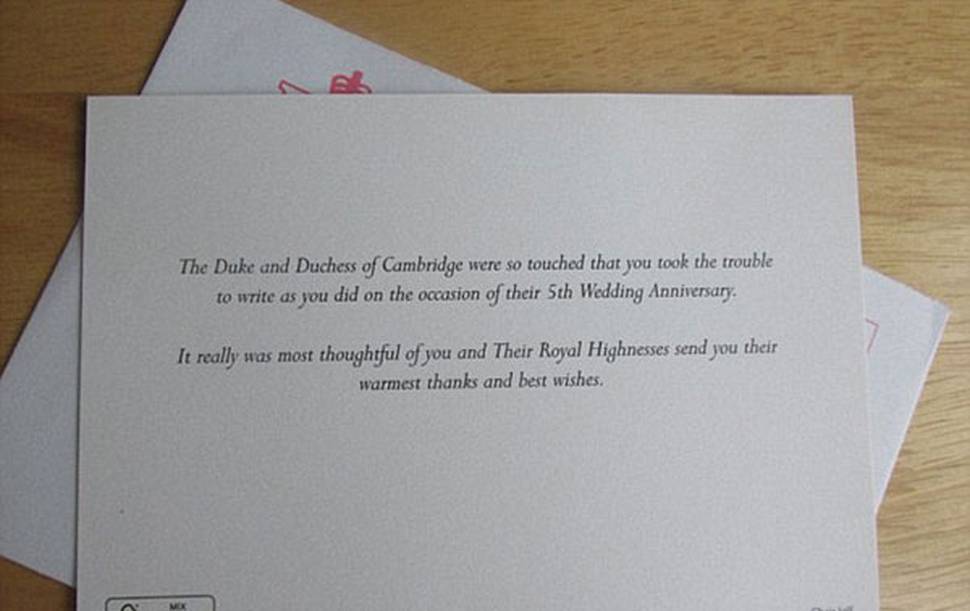 "I imagine it's a very different demographic writing to them, so it may be that it usually does not get picked up on. But maybe now is the time to change it."
Kensington Palace declined to comment when contacted by MailOnline.