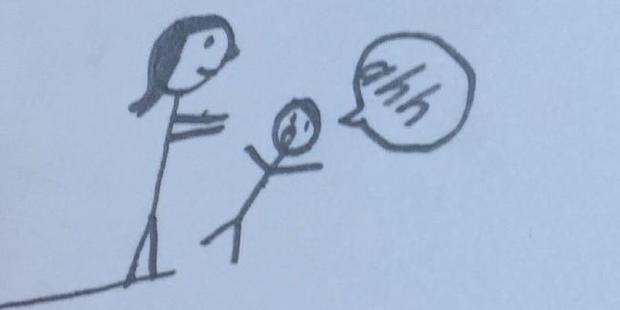 A school teacher has shared what may be the most unintentionally brutal Valentine's Day card she's ever received from a student.
The card, which has gone viral on Reddit, reads nicely enough: "Dear Mrs *******, You are really nice to me and you push me to my goals. Thank you."
There's even a love heart on the end, because this is a truly heartfelt V-Day message.
Until you get to the cartoon below it.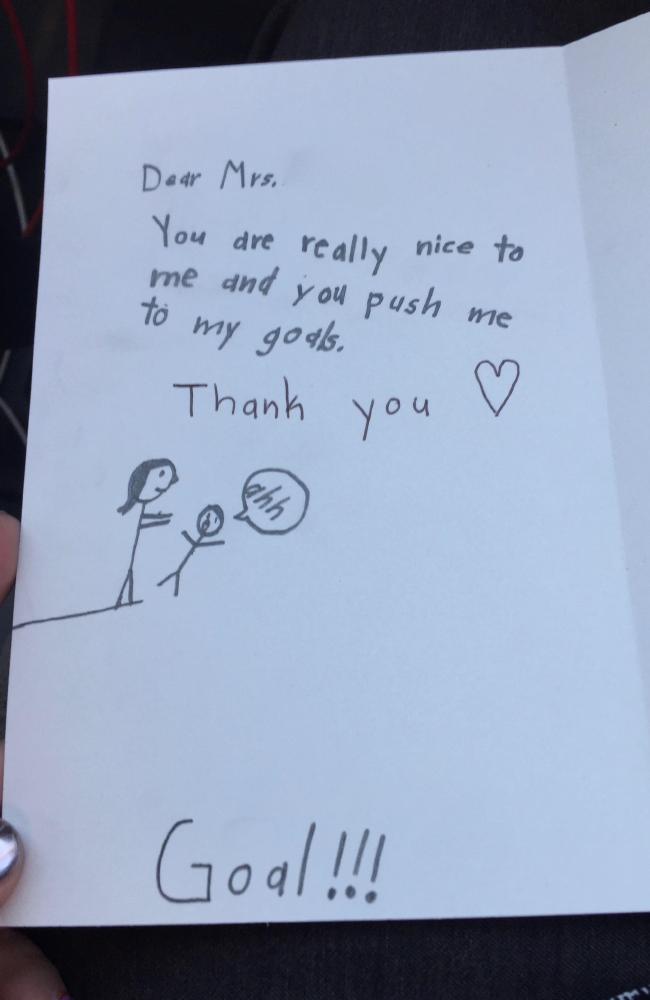 Yep. That's the teacher pushing a poor, helpless young student ... off a cliff. Off a damn cliff, into a giant pit of goals.
Which is evidently a grim and painful death.
There's even a little speech bubble coming from his mouth, suggesting he's screaming. Not to mention, his mouth is open in terror as she throws him down: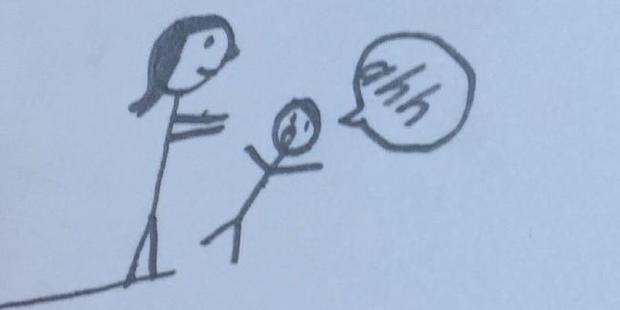 The post has gone viral since it was uploaded to Reddit, with over 55,000 upvotes in less than 24 hours.
But really, you can't blame the kid for trying. At the end of the day, he couldn't help ... falling for her.
Sorry.