Address: 61 Davis Crescent, Newmarket
Phone: (09) 520 6962
Open: Tuesday-Sunday, 11am-late
Cost: $18 for one person

SET UP & SITE
On its (extremely minimal) website there's a quote by Tao main-man Lao Tzu: "Let Nature take its course." Tao draws its name from the ancient Chinese philosophy that fosters simplicity and harmony (although one senses another quote may have better suited a restaurant). The food at Tao keeps step - fresh, light and good-looking. It's a little off-Broadway - opposite hair salon Serville's - and the decor is stark, modern. This could be one of those small (there are just 11 tables), hip, after-work bars where you spend too much time on a Friday evening - concrete floors - SoCal alt-rock, brass light fittings, somebody's bar tab. Only a few ornamental Chinese tea-pots hanging above the bar and chopsticks in the cutlery vase suggest this is an Asian restaurant.
SUSTENANCE & SWILL
And seeing it's brunch, there's just half the menu to choose from. I wanted the Kung Pao chicken ($22) - which I'd heard was good - but that was on the dinner side. Thankfully there were some good options - and nothing over $13. I ordered the Beijing Zhajiang sauce noodles - chicken in a mushroom and fermented bean sauce with sliced cucumber, carrot and bean sprouts. The salad ingredients sit on top of the noodles, next the sauce and strips of egg. You stir it round and dig in. This was really good; fresh, flavourful and light ... but I'd have liked more sauce and - just so you know - the noodles aren't hand-pulled. I also tried the steamed dumplings (beef brisket and carrots). At $5 for four pieces (and a soy, vinegar and chili sauce trio on the side), the dumplings were good without being memorable. Even the chili dipping sauce lacked fire and they really needed the hit of soy. I'd had visions of a fresh, local take on Chinese cuisine a la San Francisco's Mission Chinese. Tao's not that, but definitely worth a visit.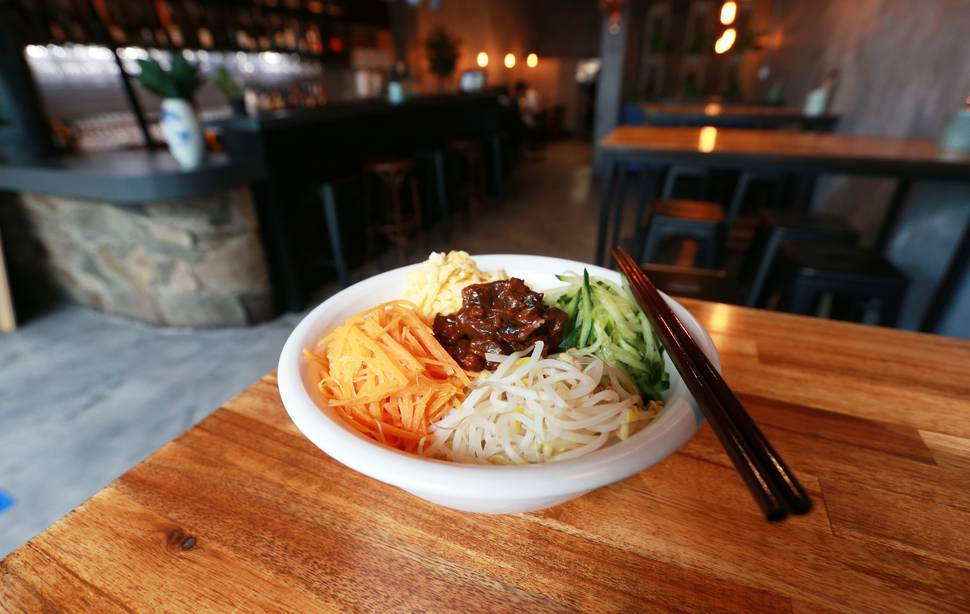 SERVICE & OTHER STUFF
The waitress was excellent - attentive, knowledgeable and quick - mind you I was the only one there for the first part of service. There's a surfeit of great Chinese food in Auckland and most of it's dirt-cheap in crowded, run-down restaurants such as Xi'an Food Bar (in Northcote, Balmoral and City), Canton Cafe in Kingsland, Yong's in Northcote, Eden Noodles in Dominion Rd and Golden Ducks charcoal Roast just a few minutes away in Kent St). What those places lack in decor and refinement they more than make up in flavour and punch. Tao's fresh, modern and more presentable Chinese may well see it gain a following. It'd be a good place for a first date, a boozy celebration or a quick business lunch. I'll be back one night to try that Kung Pao chicken.