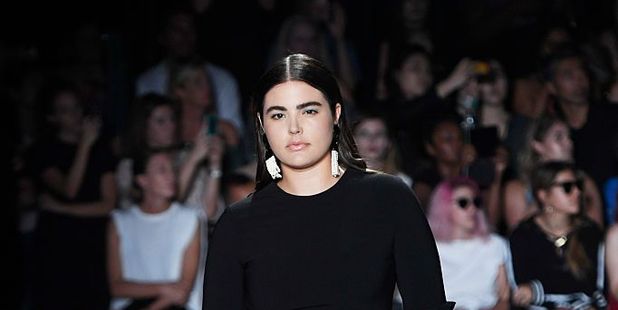 Five models who were not sample size got a few cheers from the crowd as they walked the beachy, Capri-themed runway of Christian Siriano.
Siriano's strong statement on size comes after 6-foot Leslie Jones complained in July that no designers wanted to dress her for the Ghostbusters premiere. Siriano made her a red gown, and he dressed the curvy Uzo Aduba in the same colour Friday night at the Toronto Film Festival screening of her American Pastoral.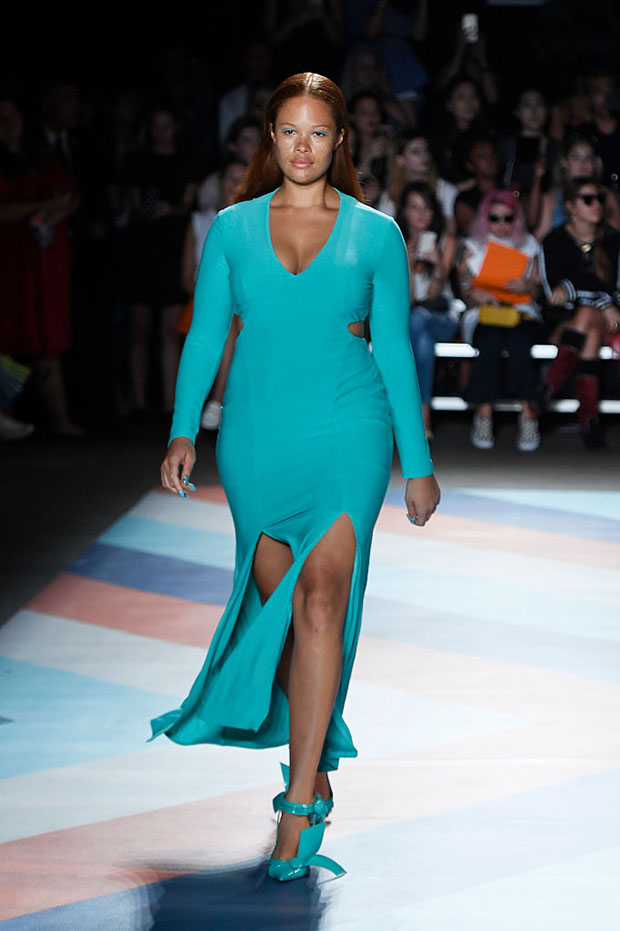 On Thursday, Project Runway mentor Tim Gunn wrote a thought-provoking takedown of most top designers for ignoring plus-size women, considering - as he wrote in The Washington Post editorial - that research shows the average woman in the US wears size 16 to 18.
"I've dressed so many different types of women and it's fun," said Siriano, who won the fourth season of Project Runway back in 2008.
"I grew up with a mom who was a 16 and a sister who was a zero. There should be normalcy, I think."
Among the clappers for the models of size was Ashley Graham, who sat front row and made history as the first plus-size model to hit the cover of the Sports Illustrated Swimsuit Issue this year. She counts many of the walkers as friends.
"This is a show that is so important and I think in a few years it will be the norm to have curvy women in the show alongside women that have always been represented," Graham said.
To be sure, plenty of Siriano's walkers were the usual model thin.
It's been a big year in other ways for Siriano, who got hitched to longtime boyfriend Brad Walsh at their country home outside New York City over the summer. Soon after, on July 25, first lady Michelle Obama stunned in a royal blue Siriano dress that fell just below the knee as she addressed the Democratic National Convention.
It was just the second time the first lady had worn one of his designs.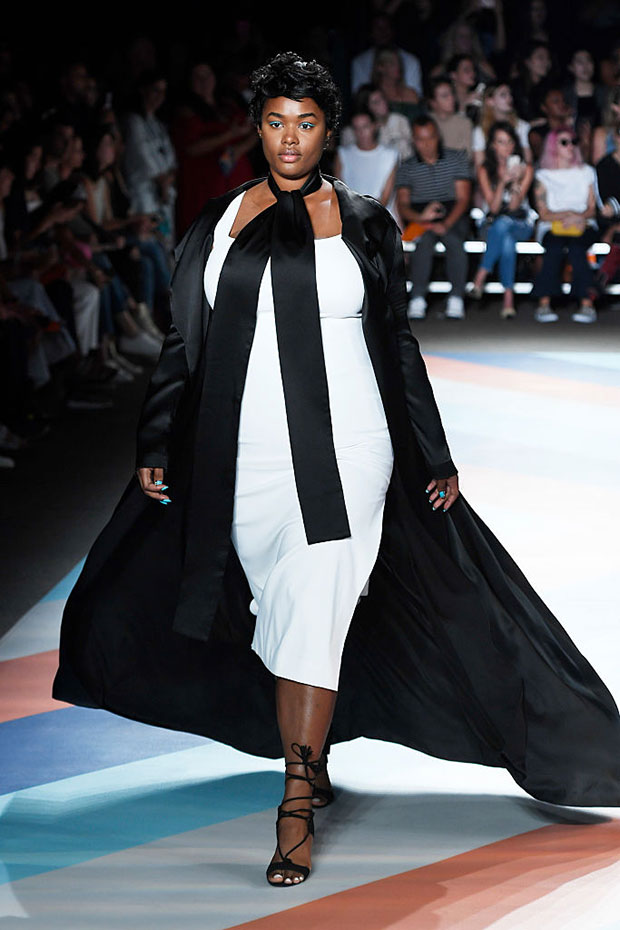 "It was an amazing, amazing moment," Siriano said backstage before his show of ladylike, Capri-inspired looks. "Every now and then it's nice to have someone like that just give you a little bit of a push that you need for the world to agree."
The collection included some cheery pops of citrus orange and turquoise in satin, with a dose of ruffles and vegan patent leather for coats and big-bowed heels. A few looks were available immediately on Amazon.com, in keeping with a fast-fashion push by more designers.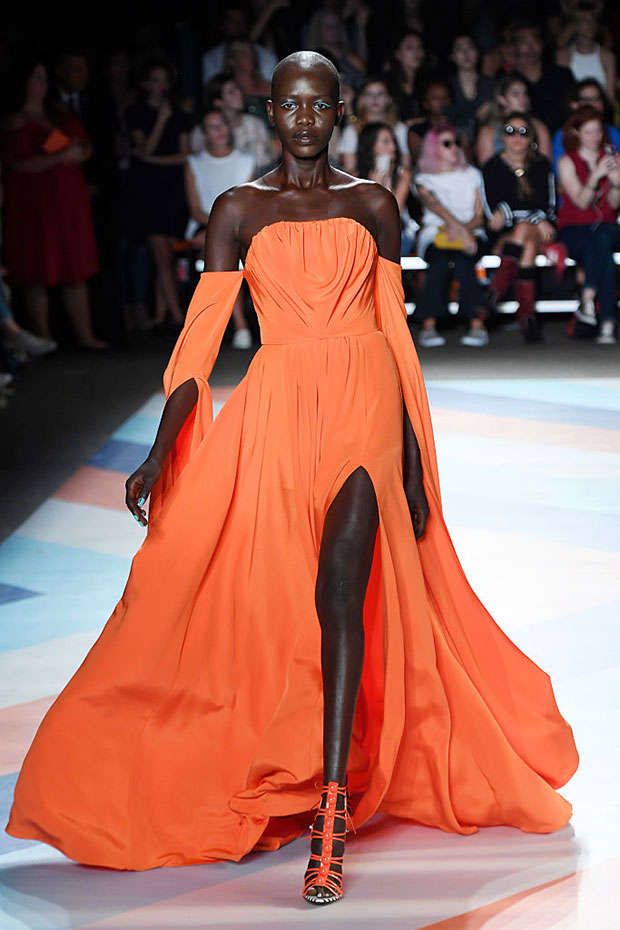 Was the Obama moment a game changer for a designer still on the rise?
"I don't know. It helps, for sure," Siriano said.
Siriano has never actually been to Capri, the Italian playground for the well-heeled. He was inspired by the chic elegance of Jackie Onassis when she summered there, often photographed by paparazzo Settimio Garritano.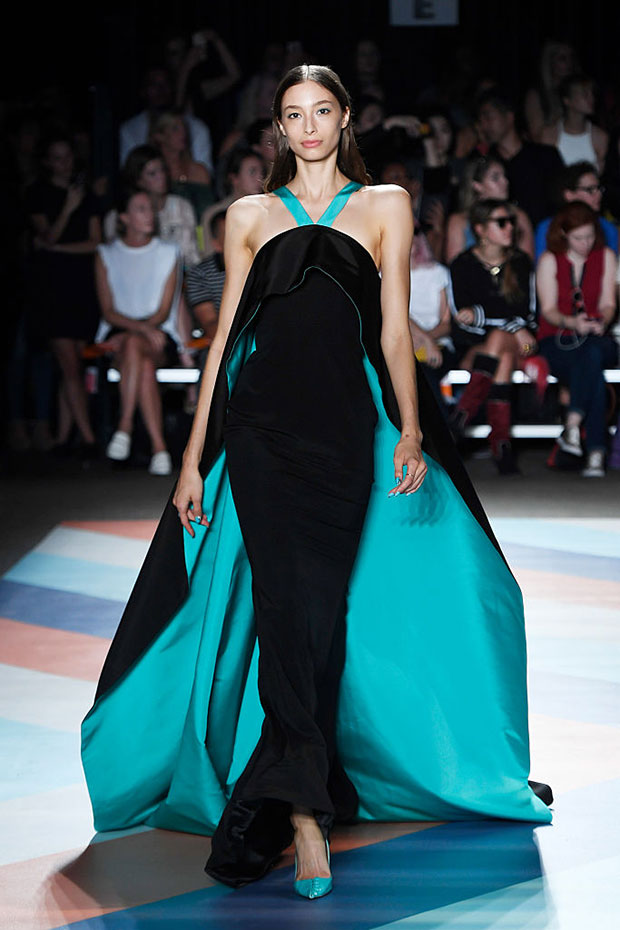 Siriano was supposed to journey to Capri recently but held off so as not to spoil his fantasy for a collection already in the works.
"I have so many clients that spend so much time there in the summer," he said, "and it's almost like an homage to what I want them to wear next year."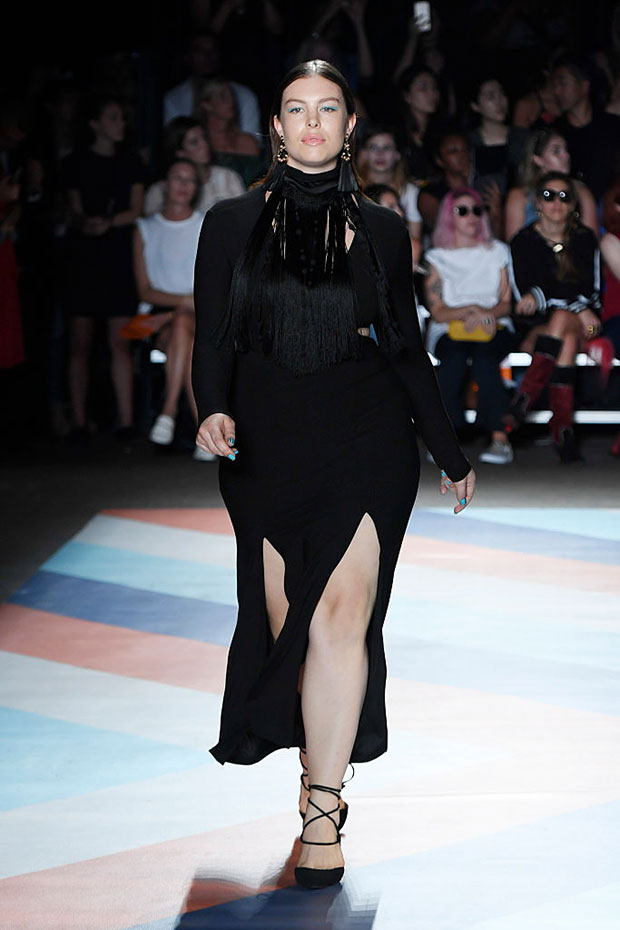 -AP