When a bride arrived at her wedding venue, looking demure in a pretty white dress and sparkling hairband, she had no idea she was about to run into a bunch of quirky characters in latex and chains.
What the bride hadn't realised was the hotel chosen for the wedding was also hosting a fetish party.
Despite looking slightly shocked, the bride posed for an amusing pic next to a woman in head-to-toe laxtex and a man wearing a mask and ears.
The photo was then uploaded to Imgur, where it quickly went viral, and was viewed more than 7 million times in less than 24 hours.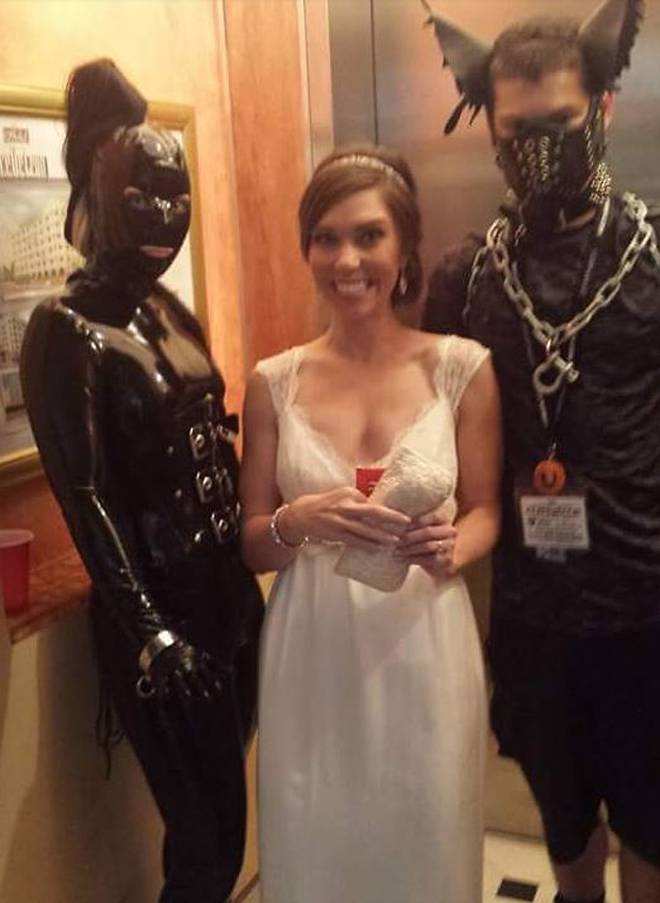 While the good-natured bride, believed to be from Washington, looked a bit unsure of the situation, a person writing in the comments section said the hotel staff were used to it.
"Work at front desk. Have seen this before. At least they are wearing clothes of some sort."
Other commenters on Reddit said the photo made the wedding all the more memorable.
"Currently planning a wedding and I think we just found our theme," someone wrote.
"Ironically, the bride has the most skin exposed," another pointed out.
While someone else joked, "New dress $1800, wedding ring, $3500. The look on grandma's face when people are dressed in latex, priceless."
-nzherald.co.nz