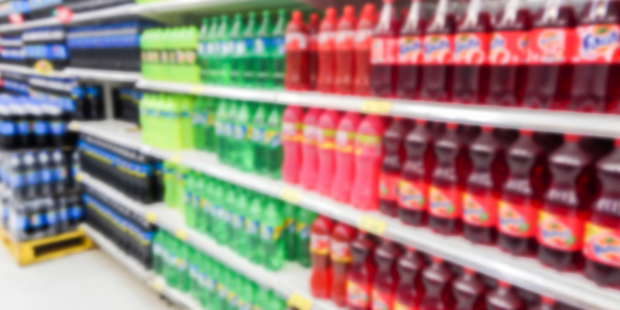 Philadelphia yesterday became the first major US city to vote to tax sugary drinks, fighting off a multimillion-dollar challenge from the beverage industry.
At about 50 cents a litre, the tax will apply to sweetened drinks, including those with artificial sweetener. It covers not only sodas but also sports drinks, flavoured water, energy drinks and pre-sweetened coffee and tea, the mayor's office said.
The only exceptions are for drinks comprised of at least 50 per cent milk, fresh fruit or fresh vegetables.
Berkeley, California, with a population of about 120,000 residents, is the only other city in America to tax soft drinks.
Philadelphia's city council approved the tax by 13 to four votes yesterday, after months of deliberation. It is set to go into effect in January.
Supporters say the measure will improve the health of the 1.5 million people who live in Philadelphia, America's fifth-largest city.
More than 68 per cent of the city's adults and 41 per cent of children are overweight or obese.
Opponents predict it will spell catastrophe for small businesses, forcing some to go under if their customers leave town to stock up elsewhere.
Dozens of attempts to pass similar legislation in other US cities have failed and it was the third attempt to get the tax imposed in Philadelphia, where city council members threw it out twice under pressure from the drinks industry.
Democratic Mayor Jim Kenney this time sought to win support by saying the tax would raise US$91 million ($129 million) a year to help fund pre-kindergarten education, community schools and recreation centres.
"Today was a big win," Kenney tweeted after the vote. "It'll be an even bigger victory for our kids who get pre-K, community schools and rebuilt parks, rec centres and libraries," he added.
There was a lively debate before the City Council voted in favour of the measure.
Several people complained about the financial burden on poorer families in a city where 26.7 per cent of the population live below the poverty line.
The tax would "create the worst black market for non-alcoholic beverages since prohibition" in the 1920s and 1930s, said a man identified as Coca-Cola employee Chris Hunter.
But cardiologist Ken Margulies praised the council's courage, saying they were doing the right thing to help reduce diabetes, heart disease and obesity.
- AFP