Mozzarella melts past six competitors as Auckland University researchers get their teeth in to crusty question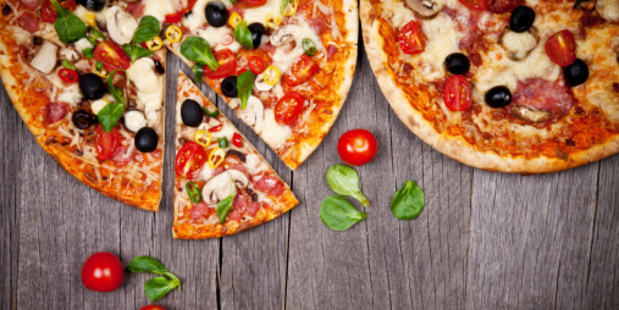 Kiwis love good pizza - and now one of the keys to perfecting the popular fast-food meal has been revealed. In a bid to find the best way to top your pizza, two University of Auckland researchers investigated seven types of cheese.
Associate Professor Bryony James and Professor Murat Balaban, from the department of chemical and materials engineering, tested the cheeses - including mozzarella, edam, colby and cheddar - for properties such as elasticity and oiliness, and whether they blistered in the oven.
They found mozzarella came out tops.
According to the Institute of Food Technologists, which published the results of the study in the Journal of Food Science last week, mozzarella's "easily blistering" tendencies made it ideal for combining with less oily cheeses gruyere, provolone and emmental for gourmet pizza-baking.
Dr James said in a video provided by the institute that food-lovers liked "their pizza to look a certain way".
"Pizza branding and blistering seems like a totally trivial question, right? You stuff your pizza in the oven and it clearly is going to brown and blister.
"But it actually is dictated by a combination of composition and mechanical properties of the cheese itself," she said.
The research team selected a range of cheeses, several of which were not normally used in pizza toppings.
"We had mozzarella on there of course. We also went with cheeses that melt and flow but generally don't hang together as a sheet to create a blister - that was cheddar, edam and colby.
"We also went with cheeses that do hang together and melt that you'd usually use for toppings like lasagne, so things like gruyere and emmental," she said.
A special "uniform ring" in the shape of a standard pizza base was used for tests. Once the baking process was complete, images of the cheeses were processed using a "machine vision" technique, which provided a quantified analysis.
The results showed the elasticity, free oil, moisture, water activity and transition temperature all affected how cheese looked when baked.
In particular, "meltability and blistering" were found to be linked, Dr James said. "So, if something flowed really easily, like the cheddar, then it tended not to blister."
Other findings showed the blistering properties of cheeses were connected with its "water activity and free oil".