Handpicked, the best activities for your weekend agenda.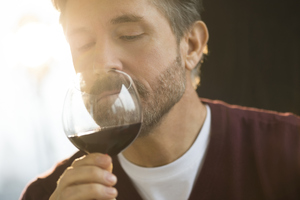 We'll need to keep up our strength this weekend as we run around town with music and movies and more.
1. Country Hoe down
Pull on your crying face and your best fringed shirt when you head to the 'tron for the National Country Music Awards 2014. Special guests include The Howie Morrison Trio, Pat and Brendan Dugan, Leslie Nia Nia, Kylie Austin and Australia's Morgan Evans.
Saturday, 7pm. Founders Theatre, Hamilton. kiwiproamcountrymusic.co.nz
2. Who ya gonna call?
Movie buffs will already have marked their calendars for the Ghostbusters 30th Anniversary. The cinematic game-changer you wish you were there for the first time, is now re-screening for you. Bring your cool Marshmallow-Man defeating machine and join the Fan Appreciation folks. They're people, not ectoplasm.
Saturday, doors open 2pm, screening at 4pm.
Berkeley Cinema, Takapuna. Find out more here.
3. MMBop
Forget those sweet wee boys of 1997, those Oklahoma brother-bandsmen Hanson are back in town. Their first ever New Zealand show, with a grown up Anthem World Show. Relive your tweenie days, but this time you don't have to bring mum. Saturday , 8pm. Powerstation . Licenced, but all ages section on balcony. powerstation.net.nz
4. Smell the bouquet
This weekend's biggie from the Heart of the City Restaurant Month is Wine AKL. The R18 show lets you taste your way around the limited releases and new-vintages from over 60 New Zealand wineries, with master classes tastings and pop-up eats from Simon Gault's Euro restaurant. Saturday 12-3pm, 4-7pm, Sunday 2-6pm. Viaduct Events Centre. heartofthecity.co.nz
5. Bless the man
If the weather packs up, load up your laptop - or gorge yourself via YouTube - with a weekend bonanza of Robin Williams movies (and stand up, and talk shows, and just pure random genius). We're gonna miss that man, lucky we have his work.
Follow Life & Style Online on Twitter here. Follow Life & Style Editor Nicky Park on Twitter and Instagram. Follow Weekend Life Editor Catherine Smith on Twitter and Instagram.
- www.nzherald.co.nz