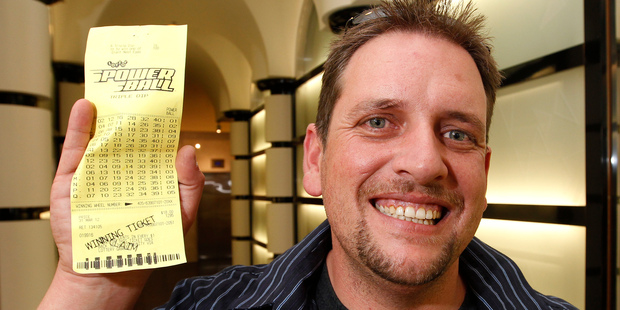 Two lucky punters became millionaires last night — bringing the number of million-dollar Lotto winners to 681. An Ashburton winner scooped about $14 million and $1m was claimed in Wellington.
The pair join 679 others who have won at least a million since the first Lotto draw on August 1, 1987. The first division pool has been worth a million dollars each week by 2004.
Last night's Lotto, Powerball and Strike had jackpotted after several weeks without a win.
This week Lotto shared some colourful stories of previous winners to coincide with the draw.
A Takaka couple had jumped up and down so much after realising they'd won $7m that one of them sprained a leg and limped in to collect the prize.
A man who won $20m on Powerball in 2012 had a lot of fun with his prize.
When Lotto contacted him 10 days after the win to see how things were going, he had already spent $5m.
A spokeswoman said June's $13.2m Powerball winner from Hastings was so excited to buy a new car he chose a motel next door to a car yard so he could go shopping as soon as the money landed in his account in the morning.
Other memorable winners included former checkout operator Trevor Cooper, who used his $26.2m to indulge his love of racing. He was forced into hiding after people started begging him for money.
The largest ever win of $36.7m went to Masterton sisters Siobhan Logan and Fiona Wilton and two relatives. The family, who put the win down to "Irish luck", used the winnings to buy two ambulances for the local hospital.