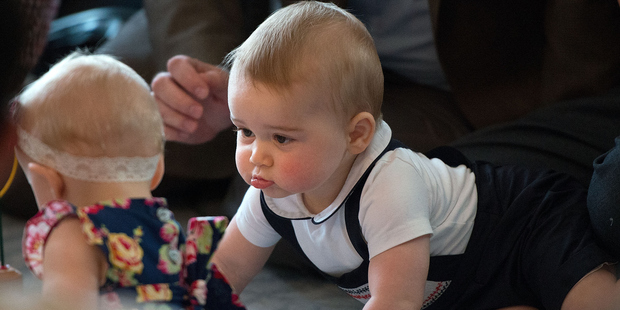 Betting on a royal pregnancy announcement this month has been suspended by bookmakers, after a flurry of bets were placed in Britain overnight.
The bets, which were placed with bookmakers Coral, were made online and in quick succession - enough, said a spokesman for the betting firm, to set alarm bells ringing.
Read more:
* Prince George 'looks like Churchill'
* Prince George embarks on his first royal walk-about
* Royal visit ends with a wave and a smile
Prior to the unusual activity, Coral had been offering odds of 10/1 on the Duchess of Cambridge announcing a second pregnancy in July, but slashed the odds to even money before pulling the plug entirely.
"With Prince George's first birthday just around the corner [July 22] the latest gamble strongly indicates that he could soon be joined by a little brother or sister," commented Coral's Nicola McGeady.
"In fact, there could even be double celebrations in the Windsor household next Tuesday."

Ladbrokes has also suspended betting on a July pregnancy announcement after slashing odds from 8/11 to 4/1 overnight.
View more photos: Prince George's tour of Australia and NZ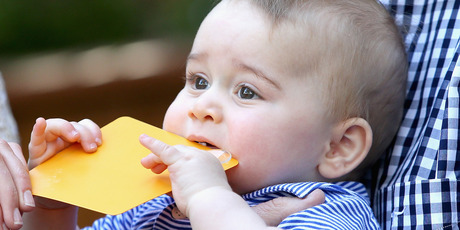 Kensington Palace, which has not confirmed any of the rumours or speculation, refused to comment when approached by MailOnline.

The latest news comes in the wake of a blizzard of speculative reports in the foreign press, many of which claim to have proof that the Duchess of Cambridge is expecting again.
Most prominent was a report in Australian magazine New Idea, which alleged that a friend of the Duchess has confirmed the pregnancy rumours.

Jessica Hay, who confirmed the Duchess of Cambridge's first pregnancy in November 2012, is said to have told the tabloid that the Duchess is expecting with an announcement to follow "within months".
Watch: Touring Royals play cricket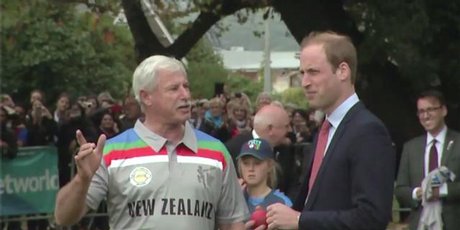 "Kate's inner circle are buzzing with the news that she is pregnant," said Hay, according to the Australian magazine.

"I've heard it from several different friends of theirs now and they're saying that they think there's going to be an official announcement in weeks."

Hay, who attended Marlborough College with the Duchess, added, "Kate's face is fuller like it was when she was first expecting George and she's been changing her hair, which could be to disguise the fullness.

"She has rosy cheeks, she's letting her greys show again, and whenever she's out in public she goes to great lengths to hold something over her tummy."
- MailOnline