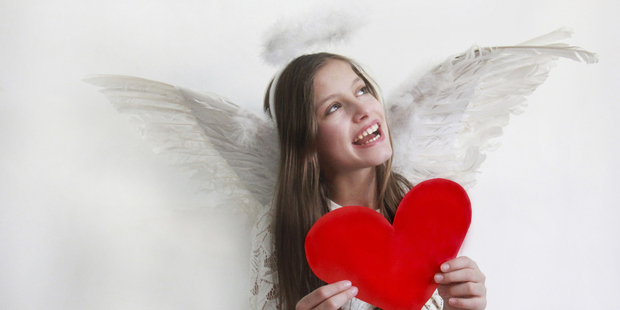 In this time of Tinder - and any number of the plethora of dating sites - is playing Cupid to your friends an old fashioned ritual better suited to a Jane Austen novel? Are you a mysterious and magical conduit drawing people together - or an interfering busybody like a bull in a china shop?
What if your friend thinks you are meddling or is insulted that you honestly thought "that person" was going to be suitable in any way, shape or form? Will you be seen as playing people off as pawns in a real life dating game? Perhaps it is easier not to take the risk of a disastrous social occasion - which might cause your friend to accuse you of obviously not really 'knowing' them after all.
Or do you like the thought of matchmaking two people you just feel in your bones are going to hit it off? Is your vision one of creating great happiness for a couple who might just have been looking for each other? And might you yourself, in the process, be even more loved for your intuition and care - and mentioned every time the happy pair is asked in the future how they met.
Turns out that playing Cupid on a relatively regular basis does in fact increase our sense of wellbeing. Harvard Business School, amongst other contemporary research projects on dating, all came to the same conclusion - matchmaking for the happiness of the other makes you feel generous and valuable and increases your own social networks.
Your single friends may well be very happy being single - and playing Cupid to people who have no wish to alter their status could have you accused of making uninvited and inaccurate assumptions. On the other hand, done with discretion and love, why would we not wish to create connections between people who can bring reward to each other's lives? The psychological benefits of course don't just apply to love matches - matching two people such as co-workers with compatible skills, or mentoring a younger colleague and introducing them to your network, or linking your friend's cousin with your grandfather's bridge club will all have side benefits of boosting your mood too.
Online dating specialists argue that on a psychological level, this type of dating connection can keep us feeling safer. This is because one of our core psychological drivers is to find certainty. Traditional dating is perceived as a danger to us because it involves so much uncertainty - and of course the online connection removes that perceived danger. Most of us can remember surviving the experience of the excruciating blind date or three. The social vacuum of the dating site lets us evaluate and assess - without social exposure - as we grapple with the unknown at our own pace. And as we find out more and more about our prospective love interest we can be surer and surer about the likelihood of a good match- or can we?
Sometimes that chemistry, that smile and the opportunity for our social skills and humour to shine - in the spontaneous face-to-face connection - can simply leapfrog over all the planning and pondering and plotting. Is the risk of the engineered introduction being- at worst- a bit awkward, really such a big risk? Sometimes the bigger risk, perhaps, is not to let it happen.
In the end there will always be pros and cons to online dating and matchmaking. And in the end we are reminded it tends to be the things we don't do, rather than the things we do, which give us the most cause for regret.
So if you want to play Cupid, play away, it is apparently good for your health, it may well be good for the health of your friends, and- if done with finesse and good humour - will do no harm.
And, in case you think that that possible introduction of your friends is simply too improbable to risk - the research informs us that truly successful matchmaking has always involved the most unlikely matches of all.
Top tips for matchmaking:
• Don't assume your single friends are unhappy with their relationship status - the arranged meeting is because you think you would enjoy meeting each other.
• Do set up a relaxed situation - A drink or barbeque for a mixed group of people rather than a formal seated dinner party for six couples.
• Do introduce thoughtfully - You were the one who thought they might be interested in one another. Lead lead in with information cues for instance, "Jane is studying catering at the moment."
• Don't micro manage or be self conscious.
• Keep it light and they will too.
• Don't hound them the next day - they will let you know whether your hunch was correct.
- www.nzherald.co.nz