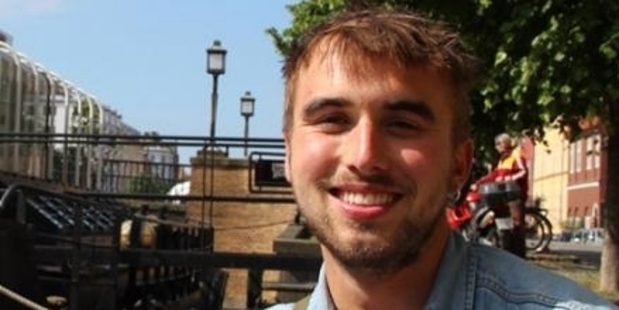 A Kiwi fashion designer who grew up watching Project Runway with his sister in rural Taranaki has been picked for the hit American TV show.
Sean Kelly, 25, from Hawera, is the first New Zealander chosen and is competing on the 13th season of New-York based fashion show, hosted by international model Heidi Klum (right).
However, New Zealanders may have to download the show from the internet as TV3 is yet to schedule the series.
"Currently we do not screen Project Runway and, at this stage, don't have any plans to bring back the series," said Jacqui Loates-Haver, publicity manger for TV3 and FOUR.
Kelly's mother Margaret said he was always watching Project Runway while most of family was watching the All Blacks in the other room.
Kelly was raised as a typical dairy farm boy, waking each day at 4.30am to help milk cows.
But, as he grew, he found his passion for design and fashion.
He had an exchange year in Denmark in Year 12, which his parents credit as the start of his design career.
"That's where it started," his mum said. "The experience gave him the taste to design in a big place."
Kelly's sister Hannah said they used to watch Project Runway together and it just "seems crazy" she would be watching him on screen.
"I am really proud of Sean, he has always gone the extra mile to get ahead, especially when getting the internships with Henrik Vibskov in Denmark and Alexander McQueen in London," Hannah said.
Head of physical education at Hawera High School Pauline Hurley said Sean did not study fashion at school.
"It just goes to show that sometimes it's not your school qualifications that lead you to success but your passion and drive to achieve in what you choose to do with your career," she said.
Sean is off limits to media during filming of the series.