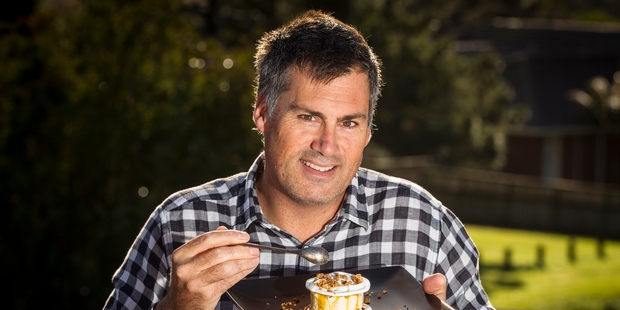 Forget peanut butter or other traditional spreads, 12 innovators have pushed the possibilities of toast with creations such as pear and camembert bake and an icecream sandwich.
Vogel's ran a nationwide competition calling for interesting toast-based recipes, with the public voting for the top 12 to tour the country next month in a mobile Toast of New Zealand Cafe.
The recipes are divided into four categories - breakfast, lunch, dessert and "to share".
They include smashed banana with honey drizzle and sesame seeds on toast; smashed pea and avocado toast; Moroccan spiced pumpkin and walnut toast; banana, date, walnut, Manuka honey and cinnamon on Vogel's; butter, manuka honey, blue vein cheese and figs on toast; fish cakes made from smoked kahawai and Vogel's; and a sweet French toast roll-up.
Auckland chef Paul Jobin, food and beverage director at the Riverhead, said he came up with his Vogel's bread icecream sandwich while experimenting with leftover bread crusts.
"When you take the bread crumbs and fold them through the icecream they stay crunchy in the icecream, they don't go soft, and when you eat the icecream you get this burst of sweetness and toasty crumbs and a little salt hit as well.
"It's really nice."
He was also interested in flipping convention and putting toast between two slices of icecream.
Jobin said toast was a versatile ingredient that was an everyday part of life for most New Zealanders.
"It's a textural thing, I think.
"It's crunchy and it's warm, you can't beat it," he said.
Jobin said his favourite toast topping was a spreading of Vegemite topped with a poached egg. "Beautiful," he said.
The Toast of New Zealand Cafe tour begins in Auckland on July 4.