Some medicines can be imported through the web, but it can be risky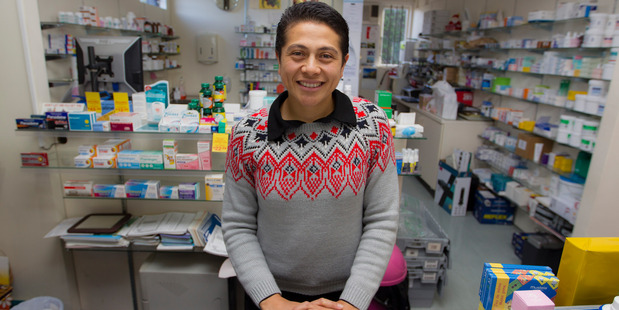 Thousands of New Zealanders are ordering medicine online to save money, but experts warn doing so could be dangerous.
Prescription medicine can be ordered online and imported here, provided the customer has a prescription from a Kiwi doctor.
There are no restrictions on non-prescription medicines.
Last year, Medsafe seized 7,426 medicines at the border, most ordered without a prescription.
Another 2,794, with the right paperwork, were allowed through.
Trena Lile recently ordered EpiPens from Britain to treat her son's allergic reactions. The supplier was recommended by her son's allergy nurse.
"Cost was the main factor. A single EpiPen in New Zealand costs about $160. The cost from the UK for a single EpiPen is 33 plus 5.95 shipping." At current exchange rates that is $65.
She scanned and emailed her prescription to the pharmacy, then sent the original in the post.
Wellington mother Helen Richardson has also bought EpiPens from international pharmacies.
"At the back end of last year I purchased four EpiPen Jnr AAIs for US$158 [$187] — a single one in New Zealand can cost around $150 so you can see why people are keen to look at this option," she said.
Even such things as hayfever medication can be cheaper from overseas.
British chain Asset Chemist sells Claratyne for 8.99 ($17.85) — plus 5.95 ($11.80) shipping to New Zealand — for 60 tablets. Half as many tablets cost $26.99 in New Zealand this week. If you buy a few items and combine shipping, you could save money.
Kiwidrug, which is part of an international operation but has a New Zealand pharmacy, offers six boxes of 20 tablets of allergy medication Telfast for $252, the equivalent of 14c per tablet. Life Pharmacy was selling 10 Telfast tablets for $19.99 ($2 a tablet) this week.
But Medsafe manager of compliance management Derek Fitzgerald warned that the danger of buying medicine overseas via the internet was not knowing its provenance and ingredients.
"There are risks the medicines will not have been through the New Zealand assessment and approval system to meet international standards for quality, safety and effectiveness."
Pharmacist Natalia Nu'u, from Hillsborough Pharmacy, said more customers were buying online for privacy reasons.
But many may be buying from overseas sites without realising it. Some sites are set up to look local.
Bob Buckham, chief pharmacist adviser at the Pharmaceutical Society of New Zealand, said that could mean customers can't easily access help or advice if things go wrong with their order.
He recommended consumers buy only from sites with clear contact details.
Tips from Medsafe
• Find out whether the online service is from a New Zealand-licensed pharmacy.
• Some overseas websites appear to be in New Zealand when they are not. Some display false documents on the website claiming they are.
• If buying from an overseas website be aware the products will not have been approved for use in New Zealand and may not meet our standards.
• When buying from an overseas website, there may not be the opportunity for a professional intervention by a pharmacist, which is required here, to ensure the medicine is suitable for the consumer.
• Medicines available on overseas websites may be advertised as not requiring a prescription when a prescription is required in New Zealand.
Online prices: Kiwi vs UK
Claratyne
• NZ: 26.99 for 30 tablets
• UK: $17.85 for 60 tablets
Nurofen
• NZ: $10.99 for 24 tablets
• UK: $4.87 for 24 tablets
Imodium
• NZ: $10.99 for 6 tablets
• UK: $6.97 for 6 tablets
Daktarin powder
• NZ: $18.99 for 30g
• UK: $8.30 for 30g
Canesten cream
• NZ: $15.99 for 20g
• UK: $7.92 for 20g
Compeed cold sore patch
• NZ: $24.99 for 12 patches
• UK: $11.89 for 15 patches