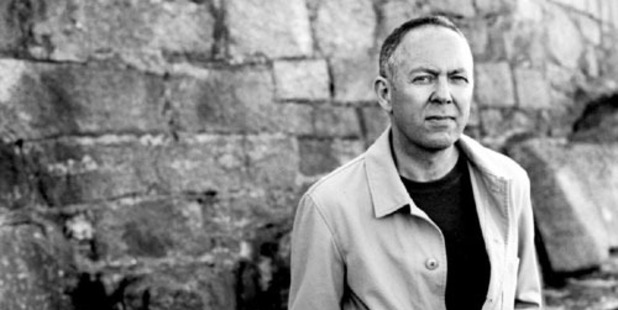 Una has lung cancer, and just days to live. "I have friends and family ... I have money.
There is nothing wrong with me except I am dying."
She comes to Berlin, for her first and last time, and with friend, fellow-writer and narrator Liam, explores the city. They're chauffeured to the Botanic Gardens, Unter den Linden, the Einstein Cafe, KaDeWe Department Store, a war memorial holding all the guilt in the world.
Una has flown in from Dublin with a written itinerary. Most imperatively, she wants to attend the Berlin Opera and Verdi's Don Carlos, whose story of brutality and betrayal between generations evokes her own family.
So it's a journey also through the dying woman's life, one about which she talks incessantly. "I can no more stay silent than a horse can run backwards." Her narratives and revelations to Liam scour with utter honesty; there's no time left for evasion or euphemism. She recalls her famous father and drink-wrecked mother; the wretched death of a younger brother; her grab-bag of lovers ("It was delicious").
She moves Liam to make his own confessions. As the words pour, time alters: they have hardly any, yet all there is in the world.
Much of the talk is about families: wars within them; casualties of love; bewildering glimpses never understood; imprinted and inescapable patterns; the way they tutor you in how to be alone. It's a cascade of memories which allows Liam to start saying goodbye and sorry to his own parents.
Throughout the narrative, the pair search for - and sometimes find - those whom they've lost. That includes themselves and the opportunities they seized or shrank from. They sit disorientated and frightened in a hotel basement, or stare into a mirror, looking "found out".
It's a relentlessly intense story, told in brief, hectic sentences and chapters like someone gasping for breath, yet lilting with Irish cadences. And it's much concerned with stories themselves, how they define us, how people use them like food or makeup or sunglasses.
"That's all we are, only stories."
Anne Enright called Hamilton "a major international writer who just happens to have grown up in Ireland". This is a novel both specific and symbolic, elegiac and celebratory.
It takes you by the arm and holds you still.
Every Single Minute by Hugo Hamilton (Fourth Estate $32.99).
Follow Life & Style on Twitter and Facebook.