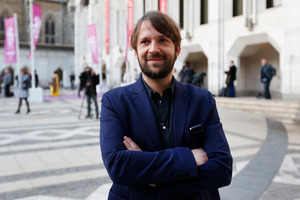 It's frequently voted the world's best restaurant - but Noma's co-founder has revealed that his own father is not a fan.
In an interview on Radio 4's Desert Island Discs, Danish chef Rene Redzepi will say that his Macedonian father, who grew up in poverty, remains unimpressed by both his success and the menu at his Copenhagen restaurant, which includes real straw, live ants and fish scales.
Redzepi, 36, says: "My mother is so proud but my father, it's not for him. He grew up eating the same pot of beans every day... When we got our second Michelin star he said, "That's good son, now you can support your family." To him the measure of success is that you can support your family. That's what worried him most of his life."

Luckily, not everyone shares his father's taste.
A temporary Noma at Claridge's in London quickly sold out in 2012, despite a nine-course Nordic lunch costing £195.
- Mail On Sunday