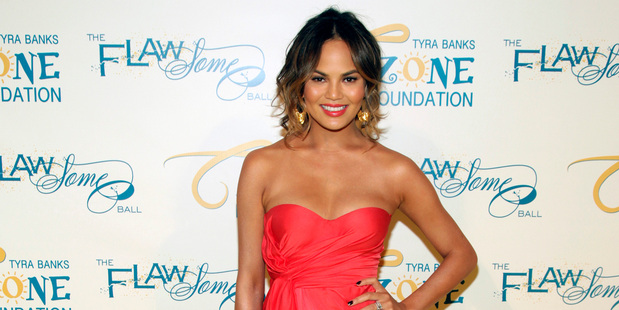 Her gorgeous bikini-clad body has graced the cover of the Sports Illustrated Swimsuit Issue and she's just been signed as the face of a hip clothing label, but Chrissy Teigen doesn't think of herself as sexy.
Recently married Teigen has joined the ranks of her supermodel pals Tyra Banks and Lily Aldridge as the face of XOXO fall campaign, Women's Wear Daily reported.
However, despite her growing portfolio, Teigen said she's got a larger lady fan base and she feels a bit out of place amongst her beautiful buddies.
"Being in Sports Illustrated and a swimsuit model, it's interesting because people assume that men love you and want to look at you and ogle you, but I've always had a strong female fan base and I've always really loved my girls," she told WWD.
"I've always felt like the oddball with the sexy models, because I never have thought of myself as sexy."
We beg to differ.
Check out Teigen working on the new XOXO campaign:
- www.nzherald.co.nz