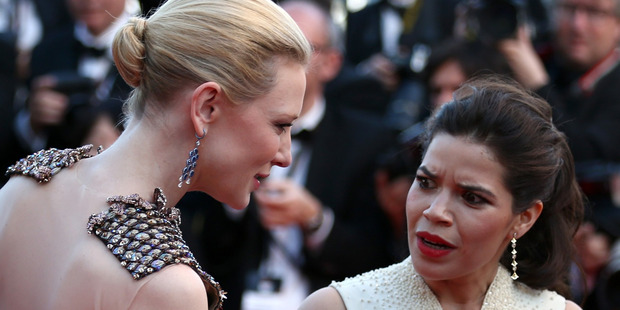 Cate Blanchett was a shocked bystander as a man tried to climb under the dress of fellow actress America Ferrera on the Cannes red carpet.
The pair had arrived for the premiere of How To Train Your Dragon 2 and were posing for a photo when the ugly incident occurred on Friday.
Festival security had to drag the man away after he rushed the red carpet wearing a suit and tie, jumped behind former Ugly Betty star Ferrera and slipped under her dress.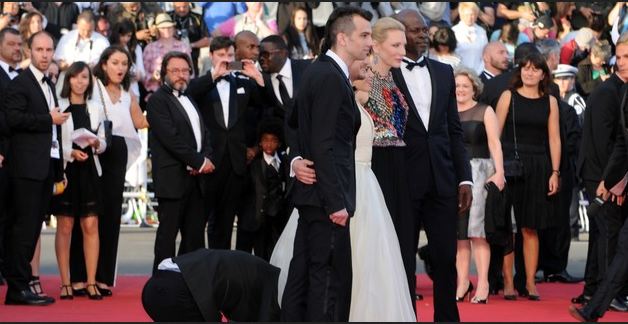 Ferrera was unhurt but clearly shaken up while Blanchett and Dragon co-stars Jay Baruchel, Kit Harington and Djimon Hounsou, all posing for the photo, were left shocked and shaking their heads.
The red carpet at the world's biggest film festival is renowned for its tight security.
Officials are yet to comment on the incident.
Australian actress Naomi Watts also attended the premiere for the 3D animated film sequel, which has been well-received by critics at Cannes.