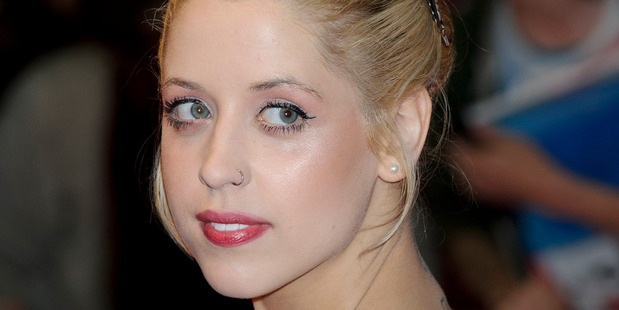 Peaches Geldof's father, Sir Bob Geldof, is to lead the tributes to the late star at her funeral on Easter Monday.
The tributes are reportedly set to echo the praise he gave his daughter at her wedding at the same church, St Mary Magdalene and St Lawrence Church in Davington, near Faversham, Kent, just two years ago.
Sister Pixie, 23, is said to be preparing to speak at the funeral after her father, if she feels up to it, according to The Sun newspaper.
Peaches Geldof, a 25-year-old model, television show host and writer, died on April 7 at her home in southeastern England. Police in Kent said a post-mortem examination did not reveal the cause, and a toxicology report could take several weeks.
The funeral will be a private affair, by invitation only. Her father Bob Geldof and other family members have been seen over the last few days staying at his country home, Davington Priory, which is next to the church.
The church in Kent, southern England, is also where Geldof married her second husband, musician Tom Cohen, and where her mother, Paula Yates, married Irish musician Bob Geldof in 1986.
Those invited to attend the funeral service will be able to gather in the grounds of Geldof's home and use a side gate which leads directly into the church, avoiding the gaze of any media or members of the public.
It is understood the funeral service will be held somewhere between 11am and 1pm, but it is not known yet if there will be a burial or cremation.
According to the Sunday People widowed Thomas Cohen is looking to put the £1million house in Wrotham, Kent on the market immediately.
He has reportedly told friends after Police are finished investigating the property, and is struggling to cope with coming to terms with the death of Peaches and raising their two sons, 23-month-old Astala, and Phaedra, who turns one next month.
A source told the publication: "Tom has said that he can't reurn to the house, he wants to immediately sell the place and move. It is just too heartbreaking for him to live in the house that his beloved wife died"
Adding: "He has some very happy memories of living there with Peaches and bringing up their babies but it's so, so painful for him to think about living there now."
- The Daily Mail